Midweek NFL Betting Action With Bengals-Chiefs Line Shifting All Over the Place
Published on:
Jan/26/2023
As you know, the lines and futures are as tight can be going into these conference championships, and they're going to continue to move around as we inch closer to Sunday's dandy of a doubleheader. Here's the current action: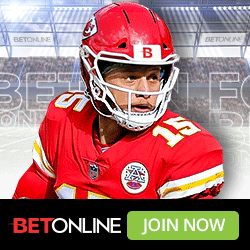 49ers at Eagles (-2.5, 46.5)
58.4% of $ on Eagles to cover spread
52.5% of $ on Eagles ML (-135)
66.1% of $ on OVER
Bengals at Chiefs (-1, 47)
63.2% of $ on Bengals to cover spread
60.0% of $ on Bengals ML
53.8% of $ on OVER
 
Patrick Mahomes says he is "ready to go" in the Chiefs AFC Championship game against the Bengals.
"It's doing good," he said of his injured ankle during a Wednesday press conference. "I've done a few days of treatment, a few days of rehab. Excited to get on the practice field and kind of test it out and see where I'm at. But it's feeling good so far.
"I felt better than I thought I was going to be after the game. Moving on it during the game definitely hurt. But after the game, I was able to rest it and kind of ice it up and do different stuff like that. I felt in a little bit better position, and obviously the next morning felt a little bit better, and then I've continued to get better throughout the week, so we'll see how I feel today at practice."
Since last season, the Bengals have won all three games against the Chiefs and should come into Arrowhead feeling cocky.
Our number for this game is KC 1.46. The line has shifted between -1 Kansas City and -1 Cincinnati.
- Don Shapiro, Gambling911.com