Liverpool odds to win the 2011-2012 Premier League were set at very long 11 to 1 odds, however, potential signings during the summer transfer window could help improve the Reds chances.  William Hill offered the best odds for Liverpool as most of its competitors had them at 10 to 1. 
To date, only Sunderland midfielder Jordan Henderson has signed on with the team this summer. 
Aston Villa winger Stewart Downing, whose price tag is estimated to be somewhere between  £11-19 Million, is a potential candidate to join Liverpool. 
He's probably not the club's first choice though as he tends to lack pace.
Sign Up With William Hill Through Their Online Poker Room and Receive up to £1250 Free Cash and £2500 in new deposit free roll tokens.  This is a limited time only CLICK HERE NOW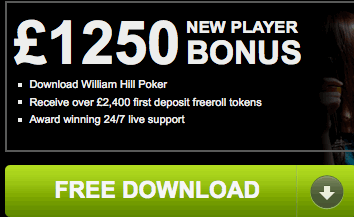 Wigan's Charles N'Zogbia has longer odds of ending up playing for the Reds at 5/1.  Wigan survived the Premiership this past season thanks heavily to N'Zogbia's ability to score and create goals at opportune moments.  His price tag would come in around £12 mil.
Juan Mata's odds of landing in Liverpool were good at 8/11, though Man City was coming in a not-so-distant 11/4.
Getting Mata will likely result in Liverpool's odds of winning the Premier League slashed at least a point or two in the opinion of Gambling911.com, and again this looks probable as of June 25, 2011.
He helped Spain win the World Cup in 2010 and has four international goals in just 11 appearances.  They don't get much better. 
In a nutshell, Mata makes Liverpool highly competitive.  It's best to bet them at the current price tag since this sale won't last long. 
- Ean Lamb, Gambling911.com