Kenyon Rasheed Locked & Loaded on Chargers-Colts
Published on:
Nov/24/2010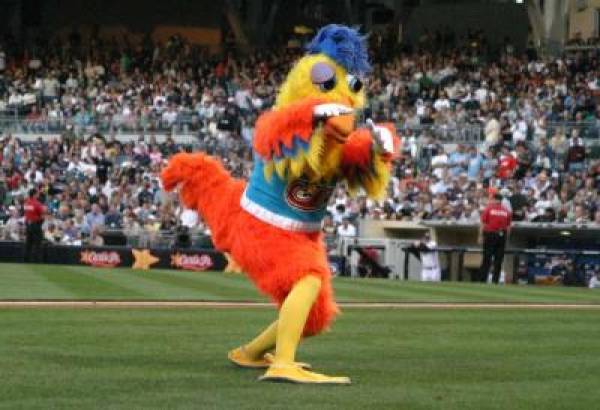 Kenyon Rasheed is back for another edition of Inside the Lines, and this time he's flying solo. Looks like whomever was supposed to be his special guest has left him in the dust, which is exactly who Peyton Manning and Philip Rivers must feel on their injury depleted teams. Kenyon breaks down the prime time showdown in his Game of the Week picks.
Everyone is making a big deal about Philip Rivers chasing Dan Marino's record for total yards in a season. He's on pace, which shouldn't surprise anyone because this guy has always been a passing yards machine. While he's a great quarterback, Rivers ability to sling massive yards through the air might be the only similarity he ends up sharing with Marino.
If Rivers continues with the San Diego Chargers the way they've been built, he may never win a Super Bowl either.
Check it out, folks:
Perhaps it's unfair to compare Rivers to Marino in that respect, but let's also keep his career in perspective. Getting to the playoffs is truly what the regular season is all about, and you can ask any NFL Hall of Famer if they'd trade their lifetime achievements in for a Super Bowl Ring. Ten-out-of-ten would vehemently say "YES!"
Rivers has been good enough to carry the Chargers to the playoffs in the past four seasons he's been a starter, yet he's only 3-3 SU in the post season and failed to advance past the New England Patriots in 2007 in his only trip to the AFC Championship.
It's even easier to get to the playoffs when you play in the middling AFC West which is dragged down by the Kansas City Chiefs, Oakland Raiders and Denver Broncos. So what if he throws for 5,000 yards this NFL betting season? It won't matter if the Chargers get "Norv'd" in the playoffs again by their coach.
That being said, as the Chargers prepare for a huge prime time game against Peyton Manning and the Colts this weekend on Sunday night at Lucas Oil Stadium, everyone will be talking about injuries. Can the Colts overcome their no-name brand of offense just because Peyton Manning is in the pocket?
It's hard to say. The Colts are just 1-4 SU in their last 5 games against San Diego, which includes a 3-10 SU record when hosting the Chargers. That being said, the stakes are huge for the Colts after losing to the New England Patriots and one thing I've advised you to never do is bet against Manning in prime time, especially when he's at home.
By Tim Furious
Damon Durante makes a guest appearance on Inside the Lines to chime in with his weekly thoughts, and while Kenyon and I are on one side of the fence, Damon berates us as to why we should go to the dark side. Check out the video for the picks!
Check out the new BetUS.com on your phone - bet straight from your mobile. Head to m.betus.com now to try it out today.