Jets-Steelers AFC Championship Prediction
Published on:
Jan/22/2011
Gambling911.com has your Jets-Steelers AFC Championship prediction.  The line on this game was -3.5 at most online sportsbooks, including BetUS.com.  A few books had the line at -4, and they were split between the recreational shops and wise guy outfits. 
Recent Games Trends:  The Jets were stumbling towards the end of the regular season but in recent weeks appear to have regrouped beating two quality teams on the road in the Playoffs.  Last week's win against a team that was an even-odds favorite to win the 2011 Super Bowl coming into that division playoffs game, New England, speaks volumes for the Jets and what Pittsburgh has to look forward to.
The Steelers are winners of 7 of their last 8 games.  Pittsburgh's only loss during that period came to the Jets ironically.  They lost by 5 points in that game and one has to think there will be a "revenge" factor coming into play here. 
Recent Games Trends:  We already know that the Jets have little trouble playing on the road.  Trends prove this point: The Jets are 12-4 Against The Spread in their last 16 road games.  They are also 14-6 ATS in their last 20 games as a road underdog.
The Steelers are 8-1 ATS in their last 9 playoff games.  They are also 5-1 ATS in their last 6 games overall.  We don't have a whole lot to work with here in making our Jets-Steelers AFC Championship prediction. 
(Below this ad you will find out prediction.  Find out why the total is so important here)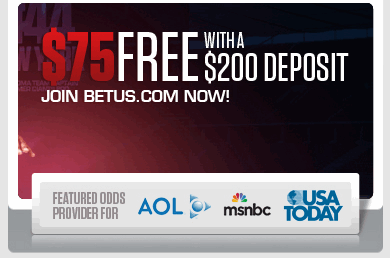 Other Things To Consider Before Betting on the Jets-Steelers AFC Championship Game:
Jets Quarterback Mark Sanchez as ranked towards the bottom of most passing statistics, thus making the last two games true upsets.  Can they have yet another road upset?  The odds are stacked against them, but that's nothing new for New York.
With that said, Sanchez was at his best in those wins against Indianapolis and New England, completing 61 percent of his passes for 6.8 yards per attempt, up from 55 percent and 6.5 yards per pass during the regular season.
Vince Verhei of ESPN.com suggests that, if both teams stick with their usual defensive game plans, Sanchez will look better than expected, while Roethlisberger will disappoint.
The Steelers are the more experienced Playoffs team, having won two Super Bowls in over the past five years. 
The Sagarin Ratings suggest this line is accurate with the Steeelers on the high end of -4 to 4.5. 
The OVER 38.5 Seems Like a Safe Bet:  Recent trends suggest this game should go OVER the total of 38.5.  There are plenty of trends to back this notion up. 
The OVER is 7-1 this season when the Jets were an underdog. 
The OVER is 10-1 when the Jets have played on the road. 
During the last three seasons, when playing against a team with a winning record in the second half of the season, the OVER has gone 11-3 for New York.
The OVER is 8-2 in Jets last 10 games in January.
Against AFC East division opponents the OVER has gone 5-1 for Pittsburgh the last three seasons.
During that time period, the OVER for Pittsburgh is 15-4 after playing division opponents.
The OVER for Pittsburgh is 22-8 in Playoffs games during the last 20 years.  In recent years the OVER is 10-1 in home Playoffs games.
There is a chance of snow showers and it will be bitterly cold, but these two teams are used to such conditions.
The Gambling911.com Prediction: Jets-Steelers OVER 38.5
Be sure to follow us on Facebook.com Here.
- Don Shapiro, Gambling911.com