Jets De-Feet Imminent in Wake of Foot Fetish Scandal: Super Bowl Odds 25/1
Published on:
Jan/02/2011
The New York Jets managed to sneak into the NFL Playoffs last week despite a loss to the Chicago Bears.  Their odds of winning the 2011 Super Bowl were now set at 25/1 at the time.
While the Jets may be a good team, how they will manage to overcome their latest scandal and avoid de-feet remains to be seen. 
It all began last week when the Jets head coach Rex Ryan found himself in the middle of a titillating foot fetish scandal involving his wife Michelle.  Ryan told the media last week that his wife's activities were "a personal matter" and had nothing to do with how he runs the team.  His voice is allegedly heard in the online videos that show wife Michelle engaging in all types of kinky feet talk.
"Can I smell your feet?" begs the voice believed to be Rex Ryan's.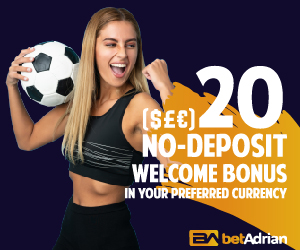 Foot fetishes are nothing new when it comes to the pages of Gambling911.com.  Poker pro David Williams was caught on video engaging in similar activity some years ago.  Read More.
The Jets did not perform well against Chicago last week and it remains to be seen whether a series of highly publicized distractions is finally beginning to take its toll.
The Jets defense was exposed with the 169 all-purpose yards surrendered to running back Matt Forte, the three touchdown passes thrown by quarterback Jay Cutler, the 21 points allowed in the third quarter, the miscommunication, the lack of execution, the New York Times Greg Bishop pointed out.
New York is likely to face the Indianapolis Colts in their first Playoffs game of 2011, assuming Indianapolis can win their final regular season game against a dismantling Tennessee Titans team.  Other variables could result in New York playing another team besides the Colts.
- Tyrone Black, Gambling911.com