Jake Elliott Total Kicking Points Prop Bet Payout Odds Super Bowl
Published on:
Feb/08/2023
There are plenty of Jake Elliott prop bets to enjoy this Super Bowl.  We have them all listed below including total kicking points, total PAT made and more.
Elliott made all five of his field-goal attempts as well as his only extra-point try in the 22-16 win over the Giants to advance into the Conference Championship game.
Elliott made a pretty meaningless 4th quarter kick against the 49ers in the NFC Championship that concluded that game with a 31-7 victory, advancing Philadelphia to the Super Bowl.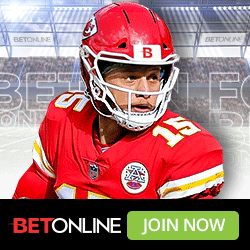 Rot     Jake Elliott (PHI) Total Kicking Points     Moneyline
17021     Over  7½  Points     +105
17022     Under  7½  Points     -135
Must Play.
Rot     Jake Elliott (PHI) Total PAT Made     Moneyline
17023     Over  2½  PAT Made     -135
17024     Under  2½  PAT Made     +105
Must Play.
Rot     Jake Elliott (PHI) Total Field Goals Made     Moneyline
17025     Over  1½  Field Goals     -120
17026     Under  1½  Field Goals     -110
Must Play.
Rot     Jake Elliott (PHI) Score a Field Goal in the 1st Quarter     Moneyline
17027     Yes         +230
17028     No         -290
Must Play.
Rot     Jake Elliott (PHI) Score a Field Goal in the 2nd Quarter     Moneyline
17029     Yes         +110
17030     No         -140
Must Play.
Rot     Jake Elliott (PHI) Score a Field Goal in the 3rd Quarter     Moneyline
17031     Yes         +225
17032     No         -285
Must Play.
Rot     Jake Elliott (PHI) Score a Field Goal in the 4th Quarter     Moneyline
17033     Yes         +155
17034     No         -185
Must Play.
Rot     Both Teams To Make a 33 Yard or Longer Field Goal     Moneyline
17051     Yes         -115
17052     No         -115
Rot     Kick to Hit Post     Moneyline
17101     Yes         +450
17102     No         -700
Rot     A Field Goal To be Scored in the 1st Quarter     Moneyline
17301     Yes         -115
17302     No         -115
Rot     A Field Goal To be Scored in the 2nd Quarter     Moneyline
17303     Yes         -310
17304     No         +235
Rot     A Field Goal To be Scored in the 3rd Quarter     Moneyline
17305     Yes         -125
17306     No         -105
Rot     A Field Goal To be Scored in the 4th Quarter     Moneyline
17307     Yes         -180
17308     No         +150
- Don Shapiro, Gambling911.com