How Hurt is Jay Cutler Really? Bookie Balks, Cutler Walks
Published on:
Jan/27/2011
The Twitter universe has blasted Chicago Bears quarterback Jay Cutler and so too have the Vegas bookmakers.
"I don't think he was that hurt," famed bookmaker Jimmy Vaccaro told Matt Youmans of the Las Vegas Review Journal following Chicago's NFC Championship loss to Green Bay. "I think he was more embarrassed than hurt."
Vaccaro made reference to an "injury" that had Cutler sitting out much of the second half of that game.  A similar injury suffered by San Diego Chargers Philip Rivers did not prevent him from still playing. 
Las Vegas Hilton sports book director Jay Kornegay said:  "It really surprised me that Cutler didn't give it a shot.  It's not Week 4 against Carolina. This is the NFC championship."
And now come reports (and video) that Jay Cutler was seen walking around a California mall, minus any sign of injury.
Cutler tells the cameraman: "Get out of my face with that."
Chicago Bears fans are livid as are some teammates (according to various reports) and the controversy (not the injury) could prove detrimental to Cutler's career.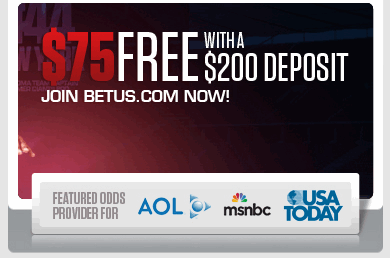 Mike Florio of Pro NFL Talk:
"As we said regarding the story that Cutler walked up a flight of stairs on Sunday night, the fact that he can walk without a limp doesn't mean he doesn't have an injury to his MCL.  But folks will continue to buzz about the story, due in large part to the narrative that initially was established when FOX began pumping up to the satellite images of a disinterested, aloof, and detached Cutler during the second half of Sunday's game."
What will the odds be on the Chicago Bears to win the 2012 NFC Championship?  We'll soon find out but for now the Jay Saga saga continues and we're loving every minute of it.
Want to get the latest Super Bowl betting odds including hundreds of propositions, be sure to check out BetUS.com here.
- Don Shapiro, Gambling911.com