Hot Betting Trends NFL November 27, 2022
Published on:
Nov/26/2022
We have some simply amazing line trends that continue to come through strong for us both in the NFL and college Football.  With Saturday's college football slate, we went 4-2 with our plays.  Let's see how things go with the NFL.
Above and Below 3 (2.5 and 3.5)
Underlay 3-1
Overlay 2-1
On The Money 1-0
Wrong Team Favored 1-0
Above 3 (3.5)
Underlay 2-5
Overlay 4-6
On The Money 2-4
Wrong Team Favored NA
Below 3 (2.5) - FAVORITES 24-9
Underlay  7-1
Overlay 6-2
On The Money 13-3
Wrong Team Favored 1-1
7 (7.5)
Dog is 2-8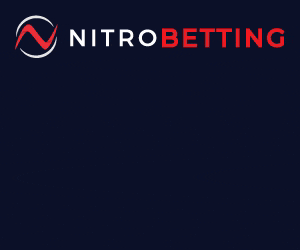 Denver -2.5 to -1.5 Carolina - We get a number of 2.96, which puts this one On the Money opening to a 1.5 underlay. 
Some comparables include (line from 2.5 to 1.5):
Kansas City -2.5 to -1.5 San Francisco (road favorite KC covers and wins by a lot) KC 2.36 On the Money to an Underlay of 1 point
Baltimore -3 to -1.5 New Orleans (road favorite Baltimore covers and wins by a lot) Baltimore 3.24 On the Money to Underlay 2 points
Tennessee -2.5 to -1  Washington (road favorite Tennessee covers and wins by 4 points)
Jacksonville +2.5 to +1.5 Indianapolis (home favorite Indy covers).  This one though featured an overlay of 2 to 3 points.
All good comparables and all with favorites covering the spread.  Denver is the enticing play here in this line range where the number stays below the 3 but touches the 2.5.
Lines that are On the Money in this range have also gone 13-3 for the favorite.
Cincinnati -1.5 / 2.5 Tennessee - We get a number of Tennessee 0.68, suggesting that the Wrong Team is Favored.  There is also an overlay of 2 to 3 points. 
Pittsburgh +3 to +2.5 Indianapolis - 4.05 is our number.  That gives us an underlay of 1 to 1.5 points. Favorites in this range (3/2.5) had gone 25-9 up to this point while underlays in this range were 7-1.  Do take Indianapolis -2.5.
Comparables included:
Cincinnati (-2.5) -3 New Orleans (road favorite Cincy covers and wins). Cin 5.65 Underlay of 2 to 3 points.
Arizona -3 to -2.5 Seattle (home favorite Seattle covers and wins) Arizona 2.33 On the Money
Patriots +3 to +2.5 - This one fit the criteria of 3/2.5 favorites covering (the number not going above the 3).  We had Minnesota as our Thanksgiving Day play and they came through big for us.  This one was also On the Money.
- Mary Montgomery, Gambling911.com