Gambling911.com has your hot betting tip and latest odds for 28 February Primera Liga matchups.

*Bookmaker Welcomes Players From Around the World - Most Crypto-Currencies Welcome
Malaga vs Sevilla - Bet Sevilla to Win at 5/6 odds - Malaga have lost their last seven league matches against top-six teams.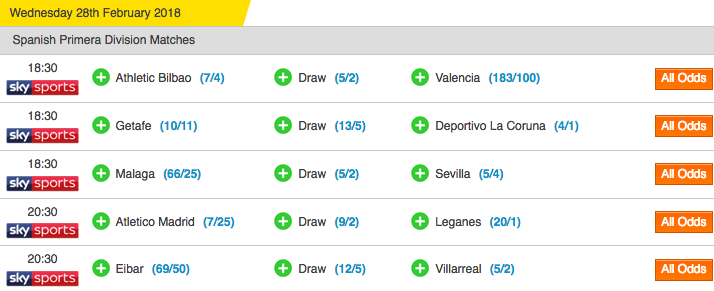 Sevilla have won 3 of the last 4 meetings but they were all at home. They've not won on any of their last 6 visits to Malaga.  That being said, Malaga are winless in their last six games overall. 
- Alistair Prescott, Gambling911.com