Green Bay Packers 2010 Super Bowl Odds Would Pay $1400
Published on:
Sep/16/2009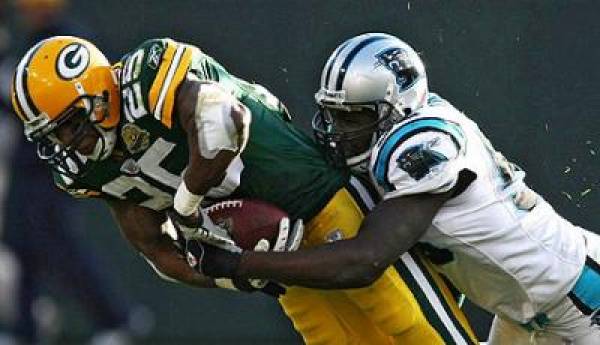 The Green Bay Packers 2010 Super Bowl odds were now listed at +1400 at Sports Interaction with a potential payout of $1400 for every $100 bet. 
Following the Packers big win over the Bears in Green Bay last week, many are now believing this is a team that can make it into the Super Bowl.
Lucky for Green Bay they will be hosting Cincinnati this week and heading to St. Louis the following week before their big game in Minnesota. 
"This team could go 3-0 to start the season.  It is very conceivable," says Don Shapiro of Gambling911.com. 
The Packers looked best at the end of the game.  Green Bay's offensive line was very shaky against the Bears in Week 1. Rodgers was sacked four times and RT Allen Barbre was routinely beaten by Chicago's Adewale Ogunleye.  Their defensive line, however, looked solid. 
Rodgers began 2009 with a bang, proving he can pull off the kind of late-game fireworks his predecessor, Brett Favre, once was known for. Rodgers had a productive first season as a starter, but earned some criticism for coming up short at the end of several games last season.
"I was thinking, 'We're due. We're due for one good drive,'" Rodgers said. "I told the guys, just give me one drive."
"It definitely boosts his confidence," Packers coach Mike McCarthy said of his team's win.
McCarthy noted that Rodgers' performance came after a less-than-ideal performance by a revamped offensive line that gave up four sacks.
"He had a rough night," McCarthy said. "He was hit a bunch. Our pass protection was not what we were looking for."
The Minnesota Vikings were still the darlings of the NFC North, with odds to win set at +137 for a chance to win $137 on every $100 bet.  The Packers pay $175 for every $100 bet to win the division.
Open an online betting account with Sports Interaction with $25 here using your credit card and receive a FREE MATCHING $25.
Don Shapiro, Gambling911.com