Football Teaser Picks – Week 7 NFL Six-Point Teaser Combos
Published on:
Oct/21/2010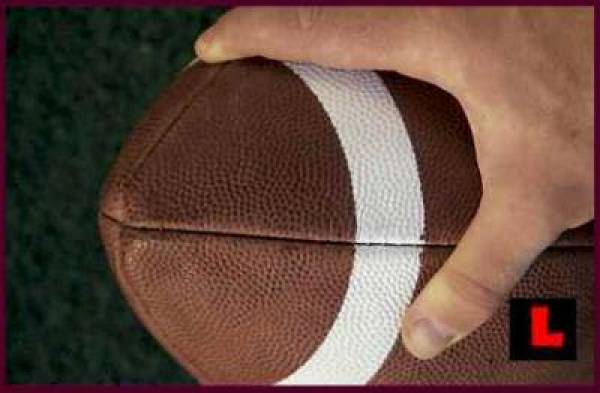 Football Teaser Picks are a whole other animal if played for more than recreation. The cushion you have makes you look for a range rather than an outright winner. This is similar to the Price is Right range finder, but you only get one side to fudge on. I hate that Bob Barker.
I know people want to have awageron games they are watching, so I'm going to give you 5 games that you will probably be watching.
You should make all these Football Teaser Picks on the game to the total in each game with a six-point teaser. This type of wager is -110 meaning you would bet $110 to win$100 on this type of bet.
Pittsburgh Steelers (4-1) (4-1 ATS) -3
Miami Dolphins (3-2) (3-2 ATS) +3
Over/Under Total – 41

Pittsburgh's offense has pretty much been struggling all year, and their defense is on point especially against the run. They will keep the Ricky-Ronnie train (sounds like a Will Ferrell movie) to a minimum having only to deal with Chad Henne (sounds like a Cognac).
Miami's middle of the road offense and defense will probably keep this game a boring affair unless you're watching it and betting it as one of your Football Teaser Picks.
Bet a 2 team 6 point Teaser on Pittsburgh +3 (-3 +6 for Teaser) to the UNDER 47 (41 + 6 for Teaser)
New England Patriots (4-1) (2-2-1 ATS) +2 ½
San Diego Chargers (2-4) (2-4 ATS) -2 ½
Over/Under Total – 47 ½
The Chargers are leading the NFL in both offense and defense. They have a won-loss record of 2-4 if you can believe that. Last week was a joke for Philip Rivers, and he doesn't take kindly to himself when that happens.
New England had a great game last week rallying to beat Baltimore. Their defense is a horrid 29th in the NFL giving up 273.4 yards a game. That's not good when you have to face Philip Rivers.
Expect the Chargers to win this one at home in a more controlled and balanced game. They will set up the run early and not try to blow this one out even if they don't have Gates or Floyd active.
Bet a 2 team 6 point teaser on San Diego +3 ½ to the UNDER 53 ½
Minnesota Vikings (2-3 (2-3 ATS) +2 ½
Green Bay Packers (3-3) (2-4 ATS) -2 ½
Over/Under Total – 44
Brett Favre is heading back to Lambeau Field, and I don't think there will be any issues about his "affairs" when he steps on that field.
Green Bay has looked like a lackluster Lambeau lamb as of late, and the Vikings finally have some fire. Minnesota has enough time to take advantage of Randy Moss in this one, and I expect some bombs going off here.
Expect both teams to run this one off the charts for scoring, so bet at BetUS.com accordingly.
Bet a 2 team 6 point Teaser on Minnesota +8 ½ to the OVER 38
New York Giants (4-2) (3-3 ATS) +3
Dallas Cowboys (1-4) (1-4 ATS) -3
Over/Under Total – 44 ½
Dallas was in a must-win situation last week. Now they're in a must to the must WIN situation. The problem is that they're facing a Giants team that seems to be firing on all cylinders. This should be a battle in the trenches.
Expect Dallas to establish the run to limit Romo's pressure early. Their offensive line needs to have the game of the year, but this one is at home and motivation should be at a peak.
Dallas has the 4th best defense in the NFL, and I expect them to lean on the defense in this must win.
Bet a 2 team 6 point Teaser on Dallas +3 to the UNDER 50 ½