First Touchdown Bet for Super Bowl 2011
Published on:
Feb/03/2011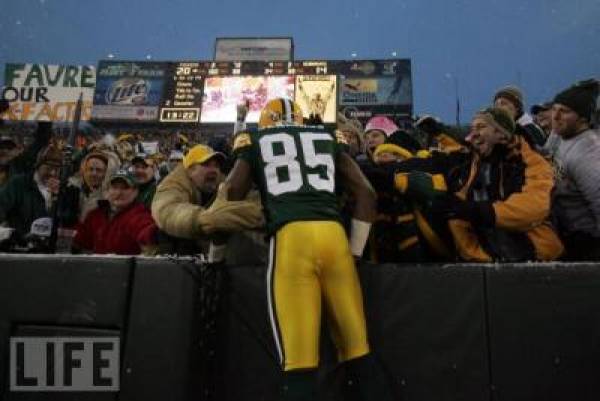 Bookmaker.com was offering the first touchdown bet odds for the 2011 Super Bowl.  Essentially, the betting on this relates to the yard range.
Here were the odds on this event available at Bookmaker.com Thursday night.
0-7 yards touchdown pays $12 for every $10 bet.
8 to 15 yards pays $25.
16-25 yards pays $35.
26-39 yards pays $60.
40-59 yards pay $70.
60 to 79 yards pay $120.
80 to 95 yards pay $150.
96 or more touchdowns pays $120.
No touchdown scored the entire Super Bowl would pay out a whopping $500 for every $10 bet.
Additionally, Bookmaker.com was taking bets on who would be scoring the first touchdown of the game (odds on last touchdown also available) as featured below.  The first number is the graded bet number.  The second with a (+) represents the payout odds (example:  +1100 would pay $110 for every $10 bet).
25449BEN ROETHLISBERGER        +1100
25450RASHARD MENDENHALL    +300
25451ISSAC REDMAN         +2000
25452MEWELDE MOORE   +2000
25453MIKE WALLACE         +650
25454HINES WARD+1000
25455EMMANUEL SANDERS         +1200
25456ANTONIO BROWN   +2500
25457HEATH MILLER         +1000
25458ANY OTHER PITTSBURGH PLAYER            +1000
25459AARON RODGERS    +600
25460JAMES STARKS          +800
25461BRANDON JACKSON           +1500
25462JOHN KUHN  +800
25463GREG JENNINGS       +400
25464DONALD DRIVER      +850
25465JAMES JONES            +1000
25466JORDY NELSON        +500
25467ANDREW QUARLESS            +1500
25468DONALD LEE+1500
25469ANY OTHER GREENBAY PLAYER    +1000
25470NO TOUCHDOWN SCORED           +5000
- Dan Shapiro, Gambling911.com