Find Cross Sport Prop Bets for Super Bowl 2023
Published on:
Feb/01/2023
Cross sport props for any Super Bowl involve a mix of a particular occurence in the Super Bowl along with one from another sport being played out at some point during that day.
Some of the below examples include the WM Phoenix Open, NBA games and even the price of Dogecoin Price (US Cents), each coupled with a Super Bowl happening.
These are essentially two-team parlays and most pay in the area of -115 to +200 odds.  -115 means you would bet $11.50 to win (or profit) $10 and receive that $11.50 back just as long as the bet is a winner. 
One of the more lopsided cross-prop Super Bowl bets is this:
Super Bowl LVII Total Safeties Scored                             -900
Double Eagles (Albatross) at WM Phoenix Open 2023     +500
Here, Double Eagles at the WM Phoenix Open pays $50 on a $10 bet.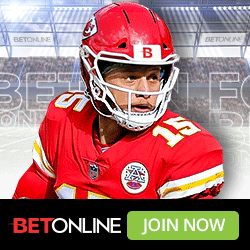 2023 Super Bowl Cross Bet Props
Jalen Hurts Total Passing Touchdowns               -115
Total Rounds Spivac vs Lewis                             -115
Age of Winner at WM Phoenix Open                  -175
Philadelphia Eagles Total Team Points                +145
Super Bowl LVII Total Safeties Scored                             -900
Double Eagles (Albatross) at WM Phoenix Open 2023     +500
Patrick Mahomes Total Pass Attempts               -215
Total Eagles at WM Phoenix Open 2023             +175
Winning Score WM Phoenix Open 2023             -175
Jalen Hurts Total Passing Yards                          +145
Lowest 18 Hole Score at WM Phoenix Open 2023           -215
Jalen Hurts Total Rushing Yards                                     +175
Super Bowl LVII Total Points                              -130
Jaylen Brown FG% against Grizzlies                    +100
Super Bowl LVII 1st Half Total Points                  -115
Total Goals NHL February 12th                          -115
Super Bowl LVII 1st Quarter Total Points            -140
Dogecoin Price (US Cents)                                 +110
Kansas City Chiefs Total Team Points                  -140
Vegas Golden Knight's PP % vs Anaheim Ducks   +110
Super Bowl LVII Total Field Goals Made              -115
Total Goals Man C vs Aston V                             -115
Super Bowl LVII Total Touchdowns                     -130
1st Half Corners Liverpool vs Everton                 +100
Super Bowl LVII Total Punts                               -160
Total Goals EDM Oilers at MTL Canadiens          +130
Winning Post Position Number Kentucky Derby 2023     -135
Super Bowl LVII Total Accepted Penalties                       +105
Alexander Ovechkin Total Pts vs SJ Sharks          -115
Super Bowl LVII Total Interceptions                    -115
Super Bowl LVII Total Sacks                                           -125
Total 2 MIN Penalties by PHI Flyers on Feb. 12th            -105
Patrick Mahomes Total Pass Completions                       -120
Ja Morant Total Points at BOS Celtics Feb. 12th              -110
Highest 4 Round Score at the US Masters 2023   -160
Patrick Mahomes Total Passing Yards                 +130
Jaylen Brown Made 3 Point FGs vs MEM Grizzlies           -145
Patrick Mahomes Total Passing Touchdowns                  +115
Jalen Hurts Total Pass Completions                    -130
San Antonio Spurs Regular Season Wins             +100
Jalen Hurts Total Touchdowns               -160
Games Going to OT in NHL Feb. 12th     +130
Highest Single Round Score at the Masters 2023 -115
Travis Kelce Total Receiving Yards                      -115
- Ean Lamb, Gambling911.com