Favorite 2012 Super Bowl Bets
Published on:
Feb/03/2012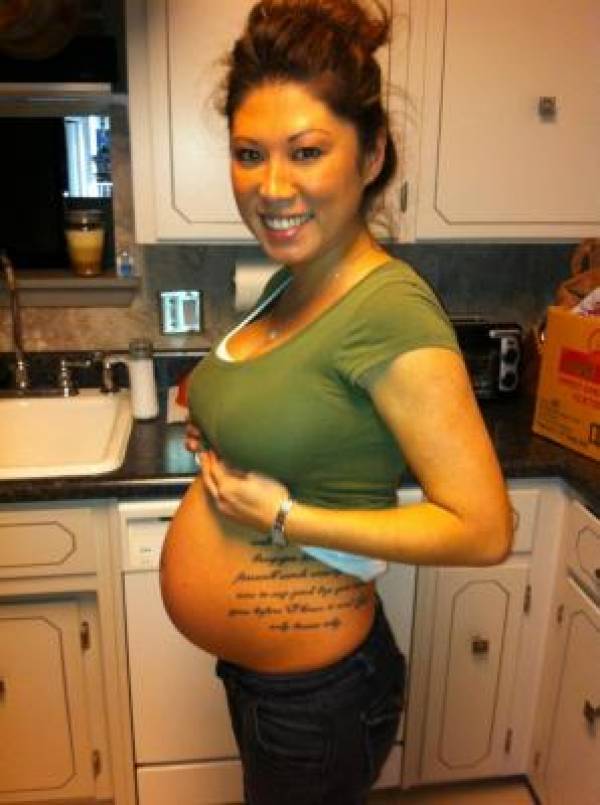 Jenny Woo here and I have compiled a number of my personal favorite 2012 Super Bowl bets available at various online sportsbooks.   Some of these were not available in Las Vegas however.  Catch me shortly on Don Best TV discussing these and other Super Bowl betting props.
And, oh yes, I am taking this Super Bowl weekend to provide all my fans with an update on baby Lilly.  As you can see from this photo, she's about to pop out in the coming weeks and I couldn't be any more excited. 
I know what y'all are thinking.  "She's sexy even with the belly".
Well, it's true.  Who am I too judge.  Thank you Demi Moore for making this photo possible.  I don't think the folks here at Gambling911.com would have posted it without your pioneering pose some years back. 
Who am I kidding!  They damn well would have posted it!!!
I hope to be right back here working at Gambling911.com and on my Don Best TV gig a few days after Lilly is born. 
As you probably know by now, Gambling911.com is your worldwide source for all the latest Super Bowl 2012 betting coverage.  I've been advised that on Sunday we will be incorporating additional server backups, however, content could be delayed by up to 30 minutes on the site itself, so please take a moment to follow us on Twitter to get live up-to-the-minute coverage on this day.  There is the potential for industry breaking news over the weekend as well so the Twitter feed may prove critical.  This could clog traffic further.
Let's get to a few of my favorite 2012 Super Bowl bets: 
Color of the Gatorade Shower – You will be able to wager on the color of the Gatorade shower.  Clear pays $220 for every $100 bet while yellow pays $240.  The favorite is Orange, paying $210 for every $100 bet.  Bookmaker has this one for you here.  Remember you can bet live on the Super Bowl. 
Timing of the National Anthem – Love this one!  It's not available in Vegas since the NFL can't verify the timing.  Kelly Clarkson will be singing and the one way to figure out which side of the OVER/UNDER to be on is to check out some YouTube videos of her singing the National Anthem.  This prop bet was also available at Bookmaker.
The Color of Madonna's Hair – Anything other than blonde pays $30 for every $10 bet at Sportsbook.com. 
Will a Safety Occur – I say we're due since there have only been two safetys ever scored in a Super Bowl.  A $20 bet pays upwards of $160 at Sportsbook.com. 
Margin of Victory Betting – Absolutely love it.  If you think you know how many points the winning team is going to be victorious by, you can end up with $800 or more on a $100 bet. 
Well, there are hundreds of bets available for this year's Super Bowl…..so start betting!
- Jenny Woo, Gambling911.com Senior International Correspondent