Donald Trump Super Bowl Bets
Published on:
Feb/06/2016
What would this year's Super Bowl be without a few good Donald Trump Super Bowl prop bets?
Our friends at BetOnline have some doozies as they managed to tie in the upcoming New Hampshire Primaries to this weekend's big game.
Cam Newton to Score the First Touchdown Pass + Donald Trump Wins the NH Primary is one such prop bet.  It pays $12 for every $10 bet.
Also available:  Which will be higher, The Donald's Percentage Points in the New Hampshire Primary or Cam Newton's Pass Attempts in SB50?
Trump pays $15.50 for every $10 bet in that particular prop.
Some books were offering odds on the number of times Donald Trump is mentioned during Sunday's game.  We here at Gambling911.com have had a tough time locating that particular prop bet anywhere though.
The TD Pass + New Hampshire Primaries Win prop bet is not just reserved from Trump. 
Check out the odds below matching each of the candidates.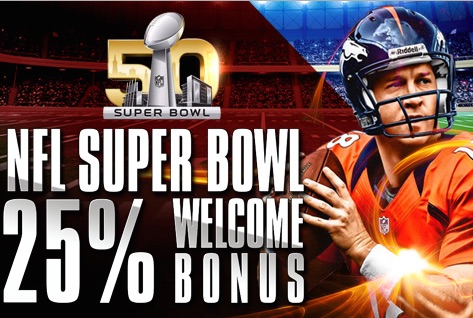 Enhanced Value Parlays

1st TD Pass + New Hampshire Primaries

08:00 PM

5921

Cam 1st TD Pass + Trump

 

+120

 

5922

Cam 1st TD Pass + Cruz

 

+2000

 

5923

Cam 1st TD Pass + Kasich

 

+3300

 

5924

Cam 1st TD Pass + Rubio

 

+600

 

5925

Cam 1st TD Pass + Bush

 

+6600

 

5926

Cam 1st TD Pass + Christie

 

+10000

 

5927

Peyton 1st TD Pass + Trump

 

+190

 

5928

Peyton 1st TD Pass + Cruz

 

+2500

 

5929

Peyton 1st TD Pass + Kasich

 

+4000

 

5930

Peyton 1st TD Pass + Rubio

 

+800

 

5931

Peyton 1st TD Pass + Bush

 

+8000

 

5932

Peyton 1st TD Pass + Christie

 

+12500

 

5933

Cam 1st TD Pass + Sanders

 

-110

 

5934

Cam 1st TD Pass + Clinton

 

+1600

 

5935

Peyton 1st TD Pass + Sanders

 

+140

 

5936

Peyton 1st TD Pass + Clinton

 

+2000

 
 

- Dan Shapiro, Gambling911.com