Below you will find today's Copa America 2016 game prop bet pricing.
Ad: Start Betting Online at BetPhoenix Here and Claim Hundreds of Dollars in Free Cash, Live In-Play Betting Available
Proposition bets for the Copa America 2016 include such things as Total Goals, Total Corners, 1st Corner, Total Bookings, 1st Booking, 1st Goal Kick, 1st Throw In, Will There Be a Red Card and More.
Scroll down to find all the latest prop bets being offered for today's matchups.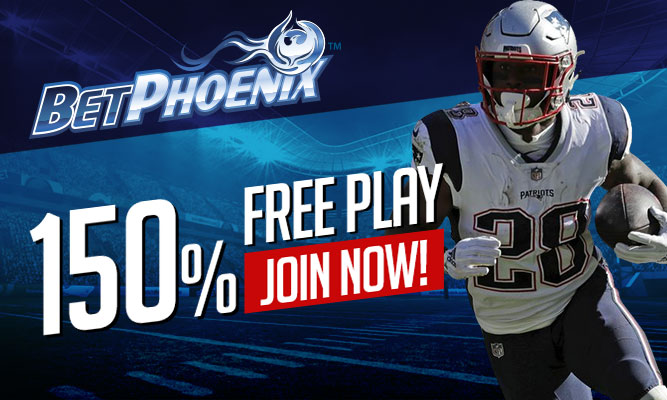 Date Time

#

Team

Money Line

Total

Goals

COPA AMERICA 2016 - GAME PROPS - Jun 05

JAMAICA VS VENEZUELA
GAME PROPS

06/05/2016

2651701

JAMAICA TOTAL GOALS

 

o¾-110

 

14:00:00

2651702

JAMAICA TOTAL GOALS

 

u¾-120

 

06/05/2016

2651703

VENEZUELA TOTAL GOALS

 

o1-160

 

14:00:00

2651704

VENEZUELA TOTAL GOALS

 

u1+130

 

06/05/2016

2651705

JAMAICA TOTAL CORNERS

 

o9½EV

+1¼-135

14:00:00

2651706

VENEZUELA TOTAL CORNERS

 

u9½-130

-1¼+105

06/05/2016

2651707

JAMAICA TOTAL CORNERS

 

o4-135

 

14:00:00

2651708

JAMAICA TOTAL CORNERS

 

u4+105

 

06/05/2016

2651709

VENEZUELA TOTAL CORNERS

 

o5-137

 

14:00:00

2651710

VENEZUELA TOTAL CORNERS

 

u5+107

 

06/05/2016

2651711

JAMAICA 1ST CORNER

 
 

PK+110

14:00:00

2651712

VENEZUELA 1ST CORNER

 
 

PK-140

06/05/2016

2651713

JAMAICA LAST CORNER

 
 

PK+110

14:00:00

2651714

VENEZUELA LAST CORNER

 
 

PK-140

06/05/2016

2651715

JAMAICA TOTAL BOOKINGS

 

o4½EV

-½+110

14:00:00

2651716

VENEZUELA TOTAL BOOKINGS

 

u4½-130

+½-140

06/05/2016

2651717

JAMAICA TOTAL BOOKINGS

 

o2½+125

 

14:00:00

2651718

JAMAICA TOTAL BOOKINGS

 

u2½-155

 

06/05/2016

2651719

VENEZUELA TOTAL BOOKINGS

 

o2EV

 

14:00:00

2651720

VENEZUELA TOTAL BOOKINGS

 

u2-130

 

06/05/2016

2651721

JAMAICA 1ST BOOKING

 
 

PK-140

14:00:00

2651722

VENEZUELA 1ST BOOKING

 
 

PK+110

06/05/2016

2651723

JAMAICA LAST BOOKING

 
 

PK-140

14:00:00

2651724

VENEZUELA LAST BOOKING

 
 

PK+110

06/05/2016

2651725

JAMAICA 1ST GOAL KICK

 
 

PK-120

14:00:00

2651726

VENEZUELA 1ST GOAL KICK

 
 

PK-110

06/05/2016

2651727

JAMAICA LAST GOAL KICK

 
 

PK-115

14:00:00

2651728

VENEZUELA LAST GOAL KICK

 
 

PK-115

06/05/2016

2651729

JAMAICA 1ST OFFSIDE

 
 

PK-110

14:00:00

2651730

VENEZUELA 1ST OFFSIDE

 
 

PK-120

06/05/2016

2651731

JAMAICA LAST OFFSIDE

 
 

PK-110

14:00:00

2651732

VENEZUELA LAST OFFSIDE

 
 

PK-120

06/05/2016

2651733

JAMAICA 1ST THROW IN

 
 

PK-115

14:00:00

2651734

VENEZUELA 1ST THROW IN

 
 

PK-115

06/05/2016

2651735

JAMAICA LAST THROW IN

 
 

PK-115

14:00:00

2651736

VENEZUELA LAST THROW IN

 
 

PK-115

06/05/2016

2651737

JAMAICA TO KICK OFF

 
 

PK-115

14:00:00

2651738

VENEZUELA TO KICK OFF

 
 

PK-115

06/05/2016

2651739

1ST HALF GOALS (JAM-VEN)

 
 

+¼EV

14:00:00

2651740

2ND HALF GOALS (JAM-VEN)

 
 

-¼-130

06/05/2016

2651741

THERE WILL BE RED CARD

+230

 
 

14:00:00

2651742

NO RED CARD

-360

 
 

MEXICO VS URUGUAY
GAME PROPS

06/05/2016

2652101

MEXICO TOTAL GOALS

 

o1-115

 

17:00:00

2652102

MEXICO TOTAL GOALS

 

u1-115

 

06/05/2016

2652103

URUGUAY TOTAL GOALS

 

o¾-140

 

17:00:00

2652104

URUGUAY TOTAL GOALS

 

u¾+110

 

06/05/2016

2652105

MEXICO TOTAL CORNERS

 

o10½+105

-½-105

17:00:00

2652106

URUGUAY TOTAL CORNERS

 

u10½-135

+½-125

06/05/2016

2652107

MEXICO TOTAL CORNERS

 

o5½+105

 

17:00:00

2652108

MEXICO TOTAL CORNERS

 

u5½-135

 

06/05/2016

2652109

URUGUAY TOTAL CORNERS

 

o5-110

 

17:00:00

2652110

URUGUAY TOTAL CORNERS

 

u5-120

 

06/05/2016

2652111

MEXICO 1ST CORNER

 
 

PK-125

17:00:00

2652112

URUGUAY 1ST CORNER

 
 

PK-105

06/05/2016

2652113

MEXICO LAST CORNER

 
 

PK-125

17:00:00

2652114

URUGUAY LAST CORNER

 
 

PK-105

06/05/2016

2652115

MEXICO TOTAL BOOKINGS

 

o4½-120

+¼-110

17:00:00

2652116

URUGUAY TOTAL BOOKINGS

 

u4½-110

-¼-120

06/05/2016

2652117

MEXICO TOTAL BOOKINGS

 

o2-125

 

17:00:00

2652118

MEXICO TOTAL BOOKINGS

 

u2-105

 

06/05/2016

2652119

URUGUAY TOTAL BOOKINGS

 

o2-170

 

17:00:00

2652120

URUGUAY TOTAL BOOKINGS

 

u2+140

 

06/05/2016

2652121

MEXICO 1ST BOOKING

 
 

PKEV

17:00:00

2652122

URUGUAY 1ST BOOKING

 
 

PK-130

06/05/2016

2652123

MEXICO LAST BOOKING

 
 

PKEV

17:00:00

2652124

URUGUAY LAST BOOKING

 
 

PK-130

06/05/2016

2652125

MEXICO 1ST GOAL KICK

 
 

PK-115

17:00:00

2652126

URUGUAY 1ST GOAL KICK

 
 

PK-115

06/05/2016

2652127

MEXICO LAST GOAL KICK

 
 

PK-115

17:00:00

2652128

URUGUAY LAST GOAL KICK

 
 

PK-115

06/05/2016

2652129

MEXICO 1ST OFFSIDE

 
 

PK-120

17:00:00

2652130

URUGUAY 1ST OFFSIDE

 
 

PK-110

06/05/2016

2652131

MEXICO LAST OFFSIDE

 
 

PK-120

17:00:00

2652132

URUGUAY LAST OFFSIDE

 
 

PK-110

06/05/2016

2652133

MEXICO 1ST THROW IN

 
 

PK-115

17:00:00

2652134

URUGUAY 1ST THROW IN

 
 

PK-115

06/05/2016

2652135

MEXICO LAST THROW IN

 
 

PK-115

17:00:00

2652136

URUGUAY LAST THROW IN

 
 

PK-115

06/05/2016

2652137

MEXICO TO KICK OFF

 
 

PK-115

17:00:00

2652138

URUGUAY TO KICK OFF

 
 

PK-115

06/05/2016

2652139

1ST HALF GOALS (MEX-URU)

 
 

+¼EV

17:00:00

2652140

2ND HALF GOALS (MEX-URU)

 
 

-¼-130

06/05/2016

2652141

THERE WILL BE RED CARD

+230

 
 

17:00:00

2652142

NO RED CARD

-360