College Football Betting Lines – Week 3 (2013)
Published on:
Sep/09/2013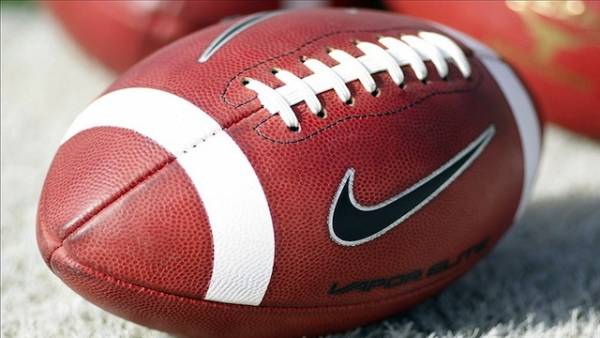 Gambling911.com has your College Football betting lines for Week 3 of the 2013 season.  Bet most of these games LIVE, every play, every minute as the game is happening at Bookmaker here.
No doubt, Alabama vs. Texas A&M is going to be one of the most wagered games of the 2013 College Football season thus far.  Alabama is a -7 road favorite in this game.
UCLA vs. Nebraska pits two ranked teams against one another.  The Cornhuskers are a -4.5 home favorite here.
TCU vs. Texas Tech has the Horned Frogs as a -3 favorite for Thursday night's College Football game, which should see some decent betting action.
Bookmaker, the oldest established North American online sportsbook, is now offering LIVE BETTING on nearly every game.  Wagers graded and player accounts credited in real time.  Play-by-play betting action on props like Next Player To Score, Yards Gained On The Next Down, What The Next Play Will Be, and More. Join BookMaker and Feel The Thrill of Real-Time In-Game Betting HERE!  Mobile and tablet LIVE WAGERING is available. 
| | | | | | |
| --- | --- | --- | --- | --- | --- |
| Sep 12 | 103 | TCU | -3-115  | o62-110  |   |
| 7:30 PM | 104 | TEXAS TECH | +3-105  | u62-110  |   |
| Sep 12 | 105 | TULANE | +7½-110  | o58-110  |   |
| 7:30 PM | 106 | LOUISIANA TECH | -7½-110  | u58-110  |   |
| Sep 12 | 107 | TROY | +7½-110  | o66½-110  |   |
| 7:30 PM | 108 | ARKANSAS ST | -7½-110  | u66½-110  |   |
| Sep 13 | 109 | AIR FORCE | +23½-110  | o57½-110  |   |
| 8:00 PM | 110 | BOISE STATE | -23½-110  | u57½-110  |   |
| Sep 14 | 111 | EASTERN MICHIGAN | +27½-110  | o51-110  |   |
| 1:00 PM | 112 | RUTGERS | -27½-110  | u51-110  |   |
| Sep 14 | 113 | STANFORD | -28½-110  | o52-110  |   |
| 12:00 PM | 114 | ARMY | +28½-110  | u52-110  |   |
| Sep 14 | 115 | GEORGIA STATE | +39-110  | o56½-110  |   |
| 12:00 PM | 116 | WEST VIRGINIA | -39-110  | u56½-110  |   |
| Sep 14 | 117 | LOUISVILLE | -13-110  | o59½-110  |   |
| 12:00 PM | 118 | KENTUCKY | +13-110  | u59½-110  |   |
| Sep 14 | 119 | MARSHALL | -8-110  | o68½-110  |   |
| 8:00 PM | 120 | OHIO | +8-110  | u68½-110  |   |
| Sep 14 | 121 | AKRON | +37-110  | o56½-110  |   |
| 12:00 PM | 122 | MICHIGAN | -37-110  | u56½-110  |   |
| Sep 14 | 123 | BOWLING GREEN | +2½-110  | o62½-110  |   |
| 12:00 PM | 124 | INDIANA | -2½-110  | u62½-110  |   |
| Sep 14 | 125 | VIRGINIA TECH | -7½-110  | o51½-110  |   |
| 12:00 PM | 126 | EAST CAROLINA | +7½-110  | u51½-110  |   |
| Sep 14 | 127 | MARYLAND | -7-110  | o48-110  |   |
| 7:30 PM | 128 | CONNECTICUT | +7-110  | u48-110  |   |
| Sep 14 | 129 | NEW MEXICO | +21-110  | o52-110  |   |
| 12:30 PM | 130 | PITTSBURGH U | -21-110  | u52-110  |   |
| Sep 14 | 131 | UL MONROE | +3½-110  | o53½-110  |   |
| 12:30 PM | 132 | WAKE FOREST | -3½-110  | u53½-110  |   |
| Sep 14 | 133 | WESTERN KENTUCKY | -9½-110  | o54-110  |   |
| 7:30 PM | 134 | SOUTH ALABAMA | +9½-110  | u54-110  |   |
| Sep 14 | 135 | FRESNO STATE | -9½-110  | o66½-110  |   |
| 2:00 PM | 136 | COLORADO | +9½-110  | u66½-110  |   |
| Sep 14 | 137 | NEVADA | +32-110  | o65½-110  |   |
| 3:30 PM | 138 | FLORIDA STATE | -32-110  | u65½-110  |   |
| Sep 14 | 139 | UCLA | +4½-110  | o70-110  |   |
| 12:00 PM | 140 | NEBRASKA | -4½-110  | u70-110  |   |
| Sep 14 | 141 | GEORGIA TECH | -8½-110  | o56-110  |   |
| 3:30 PM | 142 | DUKE | +8½-110  | u56-110  |   |
| Sep 14 | 143 | TENNESSEE U | +27-110  | o70-110  |   |
| 3:30 PM | 144 | OREGON | -27-110  | u70-110  |   |
| Sep 14 | 145 | MISSISSIPPI | +4½-110  |   |   |
| 8:00 PM | 146 | TEXAS | -4½-110  |   |   |
| Sep 14 | 147 | BOSTON COLLEGE | +14-110  | o43-110  |   |
| 3:00 PM | 148 | USC | -14-110  | u43-110  |   |
| Sep 14 | 149 | IOWA | -2½-110  | o48½-110  |   |
| 6:00 PM | 150 | IOWA STATE | +2½-110  | u48½-110  |   |
| Sep 14 | 151 | ALABAMA | -7-120  | o62-110  |   |
| 3:30 PM | 152 | TEXAS A&M | +7EV  | u62-110  |   |
| Sep 14 | 153 | NO ILLINOIS | -28-110  | o62-110  |   |
| 5:00 PM | 154 | IDAHO | +28-110  | u62-110  |   |
| Sep 14 | 155 | MISSISSIPPI STATE | +6½-110  | o51-110  |   |
| 7:00 PM | 156 | AUBURN | -6½-110  | u51-110  |   |
| Sep 14 | 157 | WASHINGTON U | -9½-110  | o62½-110  |   |
| 6:00 PM | 158 | ILLINOIS | +9½-110  | u62½-110  |   |
| Sep 14 | 159 | CENTRAL FLORIDA | +5-110  | o50½-110  |   |
| 6:00 PM | 160 | PENN STATE | -5-110  | u50½-110  |   |
| Sep 14 | 161 | BALL STATE | -3-110  | o61-110  |   |
| 4:00 PM | 162 | NORTH TEXAS | +3-110  | u61-110  |   |
| Sep 14 | 163 | MEMPHIS | +6½-110  | o52-110  |   |
| 7:00 PM | 164 | MIDDLE TENN ST | -6½-110  | u52-110  |   |
| Sep 14 | 165 | SO MISSISSIPPI | +22-110  | o49½-110  |   |
| 12:20 PM | 166 | ARKANSAS | -22-110  | u49½-110  |   |
| Sep 14 | 167 | VANDERBILT | +13-110  | o50½-110  |   |
| 7:00 PM | 168 | SOUTH CAROLINA | -13-110  | u50½-110  |   |
| Sep 14 | 169 | TULSA | +24½-110  | o49-110  |   |
| 12:00 PM | 170 | OKLAHOMA | -24½-110  | u49-110  |   |
| Sep 14 | 171 | OHIO STATE |   |   |   |
| 7:00 PM | 172 | CALIFORNIA |   |   |   |
| Sep 14 | 173 | MASSACHUSETTS | +38½-110  | o54½-110  |   |
| 7:00 PM | 174 | KANSAS STATE | -38½-110  | u54½-110  |   |
| Sep 14 | 175 | FLORIDA ATLANTIC | +12½-110  | o43½-110  |   |
| 7:00 PM | 176 | SOUTH FLORIDA | -12½-110  | u43½-110  |   |
| Sep 14 | 177 | KANSAS | +6½-110  | o58-110  |   |
| 7:30 PM | 178 | RICE | -6½-110  | u58-110  |   |
| Sep 14 | 179 | KENT | +36½-110  | o55-110  |   |
| 7:00 PM | 180 | LSU | -36½-110  | u55-110  |   |
| Sep 14 | 181 | NOTRE DAME | -20½-110  | o50-110  |   |
| 8:00 PM | 182 | PURDUE | +20½-110  | u50-110  |   |
| Sep 14 | 183 | UTEP | -6½-110  | o55½-110  |   |
| 8:00 PM | 184 | NEW MEXICO STATE | +6½-110  | u55½-110  |   |
| Sep 14 | 185 | WESTERN MICHIGAN | +31-110  | o59½-110  |   |
| 9:00 PM | 186 | NORTHWESTERN | -31-110  | u59½-110  |   |
| Sep 14 | 187 | TEX SAN ANTONIO | +26-110  | o64-110  |   |
| 10:30 PM | 188 | ARIZONA U | -26-110  | u64-110  |   |
| Sep 14 | 189 | OREGON STATE | +3-115  | o57-110  |   |
| 10:00 PM | 190 | UTAH | -3-105  | u57-110  |   |
| Sep 14 | 191 | CENTRAL MICHIGAN | +7EV  | o56-110  |   |
| 10:00 PM | 192 | UNLV | -7-120  | u56-110  |   |
| Sep 14 | 193 | WISCONSIN | +5½-110  | o52½-110  |   |
| 10:30 PM | 194 | ARIZONA STATE | -5½-110  | u52½-110  |   |
- Mary Montgomery, Gambling911.com