What is the Payout if the Chiefs Win the 2023 Super Bowl by More Than....
Published on:
Feb/03/2023
7, 13, 19 point win by the Kansas City Chiefs.  The Winning Margin Super Bowl prop bet is among the biggest payouts on the board, especially considering that dogs have performed especially well in modern times.  We here at Gambling911 have Kansas City by 1, but a shock blowout is always possible. 
The Chiefs winning by 1-6 points still pays out nicely with a $31 payout on a $10 bet or $310 on a $100 bet.
7 to 12 points pays $550 on a $100 bet.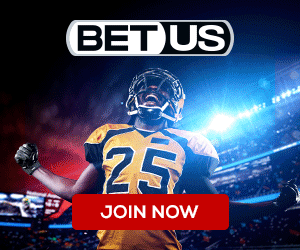 Super Bowl 2023 Payouts for Chiefs Margin of Victory
Rot     Winning Margin     Moneyline
1049     Chiefs to win by 1-6 pts         +310
1050     Chiefs to win by 7-12 pts         +550
1051     Chiefs to win by 13-18 pts         +900
1052     Chiefs to win by 19-24 pts         +1600
1053     Chiefs to win by 25-30 pts         +3500
1054     Chiefs to win by 31-36 pts         +5000
1055     Chiefs to win by 37-42 pts         +10000
1056     Chiefs to win by 43 or More pts         +11000
Chiefs Versus the NFC
The Kansas City Chiefs have a record of 13-1 in their last 14 games against the NFC all-time.  Their only loss was in the 2021 Super Bowl to the Tom Brady-led Tampa Bay Bucs.
During this period, the Chiefs beat the Eagles by 12 points.  But at that time, four of the six wins were by just three points.
More recently, KC has dominated NFC teams.  The last six wins, dating back to November of 2021, were by double digits.
And if you think a 13 to 18 point upset victory is in the cards, that outcome pays out $900 on a $100 bet.
More Winning Margin Prop Bets
Rot     Game Total Points Range     Moneyline
1086     00-20 pts         +5500
1087     21-30 pts         +1400
1088     31-40 pts         +425
1089     41-50 pts         +210
1090     51-60 pts         +240
1091     61-70 pts         +450
1092     71+ pts         +850
- Mary Montgomery, Gambling911.com