Chiefs Exact Score Payout 2023 Super Bowl
Published on:
Jan/31/2023
Trying to predict the Chiefs-Eagles exact score in Super Bowl 57 is approaching lottery and Carnac territory.  Betting the Chiefs final score gets a little bit easier and still with super juicy payout odds, as can be seen below.
What's a popular score for the Chiefs?  Perhaps 24.  They hit that team total twice this past season, and both in December.  Once against the Seahawks and the other time against the Bengals.  The payout is $1000 on a $100 bet.
And how about 27? Remarkably, they hit that number Fours times this season (once in the playoffs against Jacksonville). The payout is actually slightly better than the 24 at $1100 for every $100 bet.
The Chiefs have scored between 20 and 30 points in 12 games this season (including the post season).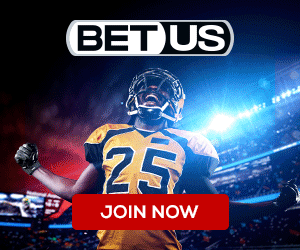 Rot     Chiefs Full Game Exact Score     Moneyline
15351     Chiefs 0         +9500
15352     Chiefs 2         +50000
15353     Chiefs 3         +5500
15354     Chiefs 5         +50000
15355     Chiefs 6         +6000
15356     Chiefs 7         +4100
15357     Chiefs 8         +47000
15358     Chiefs 9         +5500
15359     Chiefs 10         +2200
15360     Chiefs 11         +17000
15361     Chiefs 12         +8500
15362     Chiefs 13         +2200
15363     Chiefs 14         +2600
15364     Chiefs 15         +8000
15365     Chiefs 16         +2200
15366     Chiefs 17         +1200
15367     Chiefs 18         +7500
15368     Chiefs 19         +3100
15369     Chiefs 20         +1100
15370     Chiefs 21         +2000
15371     Chiefs 22         +3500
15372     Chiefs 23         +1400
15373     Chiefs 24         +1000
15374     Chiefs 25         +4700
15375     Chiefs 26         +2300
15376     Chiefs 27         +1100
15377     Chiefs 28         +2100
15378     Chiefs 29         +4300
15379     Chiefs 30         +1800
15380     Chiefs 31         +1400
15381     Chiefs 32         +7500
15382     Chiefs 33         +3300
15383     Chiefs 34         +1900
15384     Chiefs 35         +3800
15385     Chiefs 36         +7000
15386     Chiefs 37         +4000
15387     Chiefs 38         +2900
15388     Chiefs 39         +17000
15389     Chiefs 40         +9000
15390     Chiefs 41         +4800
15391     Chiefs 42         +7500
15392     Chiefs 43         +11000
15393     Chiefs 44         +12000
15394     Chiefs 45         +8000
15395     Chiefs 46         +37000
15396     Chiefs 47         +20000
15397     Chiefs 48         +12000
15398     Chiefs 49         +18000
15399     Chiefs 50         +50000
15400     Chiefs 51         +17000
15401     Chiefs 52         +35000
15402     Chiefs 53         +50000
15403     Chiefs 54         +50000
15404     Chiefs 55         +50000
15405     Chiefs 56         +50000
15406     Chiefs 57         +50000
15407     Chiefs 58         +50000
15408     Chiefs 59         +50000
15409     Chiefs 62         +50000
- Mary Montgomery, Gambling911.com