Capital One Bowl 2010 Spread
Published on:
Dec/31/2009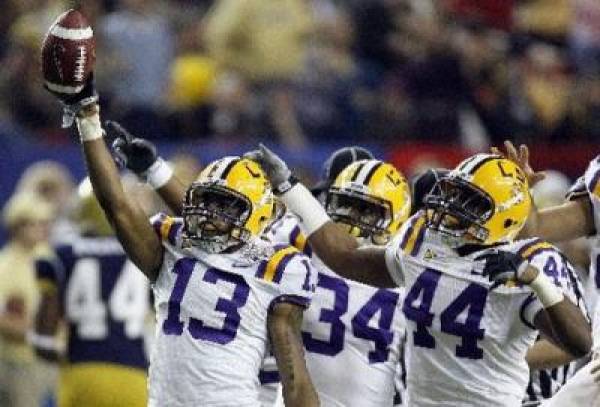 The Capital One Bowl 2010 spread has only moved a half point since the line opened on December 7 at Sportsbetting.com.  That online sportsbook was currently offering Penn State at -2 ½ vs. LSU. 
The only exception to the above took place on December 10 and 11 when the line had crept all the way up to -3 and on the 28th we saw the line dip to -2 but every other day over this period, Sportsbetting.com held at -2 ½.  
The Capital One Bowl was previously known as the Citrus Bowl. Since becoming one of the premier bowls, the Capital One Bowl is traditionally held at 1 p.m. EST on New Year's Day, so it is important to get your butt out of bed and place your bets by 11 am EST New Year's Day (you can continue to nurse your hangovers thereafter).  Despite being the underdog, LSU was getting just over 65 percent of the backing in this game.
In 2004, the Capital One Bowl bid to become the fifth BCS game, but was not chosen, primarily due to the stadium's aging condition. On July 26, 2007 the Orange County Commissioners voted 5-2 in favor of spending a total of 1.1 billion dollars on building a new arena for the Orlando Magic, building a performing arts center and upgrading the Citrus Bowl.
Currently, the bowl has tie-ins with the SEC and the Big Ten holding the first selection after the BCS for both conferences. As of 2006 it has the largest payout of all the non-BCS bowls at $4.25M per team.
Capital One Bowl 2010 spread betting was available at Sportsbetting.com.  Deposit up to $300 and Sportsbetting.com will match that number.  For example:  Open an account with $500 using your credit card or other accepted method and Sportsbetting.com will put another $300 into your account Plus an additional 10 percent bonus (in this case $50).   This offer is for Gambling911.com readers ONLY so click here to open your account!  USE BONUS CODE GAMBLING911 when joining.
Don Shapiro, Gambling911.com