Broncos Chargers Spread San Diego -6 Week 12 2011
Published on:
Nov/24/2011
The Broncos Chargers spread had San Diego at -6 as the home favorite.  90 percent of those betting the spread were backing the Broncos.  Keep in mind that, with Tim Tebow starting for Denver, this team is now 4-1, losing only to Detroit at home during this stretch.
San Diego will likely see this as an opportunity to turn things around, having won 5 of 6 against Denver in recent seasons.   They are 8-2 over the last 10 games played in this series.  The Chargers last two wins against Denver were by 5 points each.  Previous wins by San Diego were not even close however.  
Tony Bryant of BetOnline.com:
"While the Chargers are considered to have a lot more talent at the quarterback position, they also have a lot more turnovers coming from that spot, and a lack of big plays in key moments. Phillip Rivers has struggled under center over the past few weeks, and the team has struggled with him with five straight losses. While head coach Norv Turner was quick to blame injuries after the loss to the Oakland Raiders, the fact of the matter is that championship teams have the depth that can step up, something that San Diego hasn't shown in over a month. It isn't too late for Rivers and the Chargers to turn things around, but another loss this week would put them in a real bad spot."
More after the ad…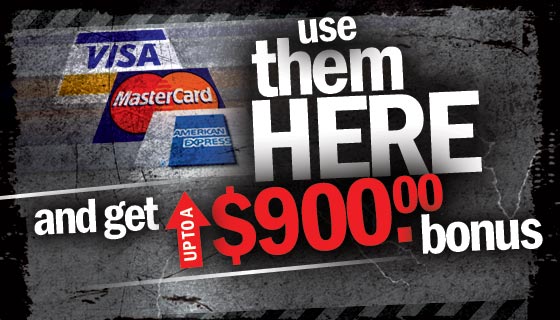 Bryant had this to add about Tebow and the Broncos:  "With a completion percentage of less than 45-percent, the casual approach to Tebow starting at quarterback based on that number would be that it is absurd. But when you consider that Tebow has thrown for 709 yards and seven touchdowns compared to just one interception, while rushing for another 388 and three touchdowns, the bottom line is that this guy is producing. What's more is that he doesn't turn the ball over, and on top of that his ability to move the ball while taking time off of the clock has led to the defense not being overexposed in the way that they were when Kyle Orton was under center. Tebow is not just a quarterback, he is a winner and a leader, and it seems at this point as though he has the entire team on his shoulders believing in him."
The Broncos are 2-8-1 Against The Spread in their last 11 games following a ATS win.
The Broncos are 2-9 ATS in their last 11 games in Week 12.
The Broncos are 1-7 ATS in their last 8 games after accumulating less than 250 total yards in their previous game.
The Chargers are 0-6-1 ATS in their last 7 games following a S.U. loss.
The OVER/UNDER in this game is 41.5.  That's down from 44.5.  Under is 8-0 in Chargers last 8 games as a home favorite.
Under is 16-6 in Broncos last 22 games following a S.U. win.
6 of the last 7 games in this series have gone OVER the current total.  The Broncos have only scored one time above 18 points over their last five games.  San Diego has not scored more than 21 points in four of their last five games.  Do the math here and you come up with the UNDER.  But this game is still too IFFY to place a bet on in the opinion of Gambling911.com as these two teams seem to be moving in opposite directions rather dramatically.
Who would have thought just weeks ago the Broncos would have a shot at winning the AFC West?
- Ean Lamb, Gambling911.com