The Boise St @ UTEP game features a line of -15.5 to -16.5 favoring the Broncos depending on the book.  We will examine this line momentarily.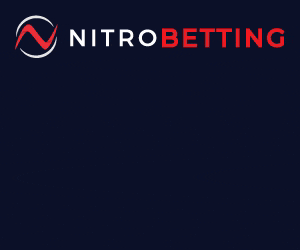 Using this week's Power Ratings we get a number of 21.46, an indication of a nice sized 5 to 6 underlay.  Underlays of 3 or greater over the number 10 have tended to go to the favorite so far this season on key games. 
Neither team here has covered the spread coming into Week 4.  Boise State is sure to win this one and would be 3-1 Straight Up with a 0-3-1 record Against The Spread if they fail to cover.  The odds of this happening are not particularly strong as it is rare for a team with a winning record to finish Week 4 without a cover.   It is certainly easy to see Boise State covering the -15.5 spread in this one.
Another interesting stat to consider: Boise State won its last two games by more than the current spread this season.
George Holani accounted for 157 yards of offense and two touchdowns, Hank Bachmeier threw for a pair of scores, and Boise State defeated UT Martin 30-7 on Saturday.
Boise St @ UTEP Prop Bets
Rot     First To Score     Moneyline
2001     Boise St         -240
2002     UTEP         +200
Rot     First Score of the Game     Moneyline
2005     Touchdown         -340
2006     Field Goal         +240
2007     Any Other         +4000
Rot     First Scoring Play of the Game     Moneyline
2009     Boise St TD         -125
2010     Boise St FG         +450
2011     Boise St Any Other Score         +5000
2012     UTEP TD         +290
2013     UTEP FG         +700
2014     UTEP Any Other Score         +5000
Rot     A Team to Score 3 Unanswered Times     Moneyline
2015     Yes         -220
2016     No         +180
Rot     Team Scoring 1st Wins Game     Moneyline
2017     Yes         -270
2018     No         +215
Rot     Winning Margin     Moneyline
2019     Boise St to win by 1-6 pts         +475
2020     Boise St to win by 7-12 pts         +450
2021     Boise St to win by 13-18 pts         +375
2022     Boise St to win by 19-24 pts         +450
2023     Boise St to win by 25-30 pts         +650
2024     Boise St to win by 31-36 pts         +850
2025     Boise St to win by 37-42 pts         +1600
2026     Boise St to win by 43 or more pts         +1600
2027     UTEP to win by 1-6 pts         +900
2028     UTEP to win by 7-12 pts         +2000
2029     UTEP to win by 13-18 pts         +4500
2030     UTEP to win by 19-24 pts         +10000
2031     UTEP to win by 25-30 pts         +11000
2032     UTEP to win by 31-36 pts         +12500
2033     UTEP to win by 37-42 pts         +14000
2034     UTEP to win by 43 or more pts         +15000
Rot     Double Result     Moneyline
2035     Boise St/Boise St         -280
2036     Boise St/Tie         +4000
2037     Boise St/UTEP         +1600
2038     Tie/Boise St         +1000
2039     Tie/Tie         +3500
2040     Tie/UTEP         +3000
2041     UTEP/Boise St         +650
2042     UTEP/Tie         +4000
2043     UTEP/UTEP         +1200
Double Result: 1st Half Result / Regulation Time Result. Overtime not included.
Rot     Winning Margin 3-Way     Moneyline
2047     Boise St to Win by 6 or More         -400
2048     UTEP to Win by 6 or More         +1100
2049     Any Other Result         +350
Rot     Race to 10 Points     Moneyline
2051     Boise St         -475
2052     UTEP         +320
2053     Neither         +7500
Rot     Race to 15 Points     Moneyline
2055     Boise St         -700
2056     UTEP         +600
2057     Neither         +1200
Rot     Race to 20 Points     Moneyline
2059     Boise St         -600
2060     UTEP         +1000
2061     Neither         +600
Rot     Race to 25 Points     Moneyline
2063     Boise St         -275
2064     UTEP         +2500
2065     Neither         +210
Rot     Race to 30 Points     Moneyline
2067     Boise St         -150
2068     UTEP         +3500
2069     Neither         +115
Rot     Race to 35 Points     Moneyline
2071     Boise St         +150
2072     UTEP         +5500
2073     Neither         -200
Rot     Race to 40 Points     Moneyline
2075     Boise St         +330
2076     UTEP         +9000
2077     Neither         -500
Rot     Will Game Go to Overtime     Moneyline
2081     Yes         +1500
2082     No         -3500
Rot     Will there be a Defensive or Special Teams TD ?     Moneyline
2085     Yes         +185
2086     No         -225
Rot     1st Half Winning Margin     Moneyline
2101     Boise St to win by 1-3 pts         +1000
2102     Boise St to win by 4-6 pts         +1000
2103     Boise St to win by 7-9 pts         +550
2104     Boise St to win by 10-12 pts         +700
2105     Boise St to win by 13 or more pts         +125
2106     UTEP to win by 1-3 pts         +1400
2107     UTEP to win by 4-6 pts         +2000
2108     UTEP to win by 7-9 pts         +1600
2109     UTEP to win by 10-12 pts         +3000
2110     UTEP to win by 13 or more pts         +3300
2111     Tie         +750
Rot     1st Quarter Winning Margin     Moneyline
2121     Boise St to win by 1-6 pts         +550
2122     Boise St to win by 7 or more pts         +105
2123     UTEP to win by 1-6 pts         +900
2124     UTEP to win by 7 or more pts         +650
2125     Tie         +275
Rot     Game Total Odd/Even     Moneyline
3001     Odd         -115
3002     Even         -115
Rot     Boise St Total Odd/Even     Moneyline
3003     Odd         -115
3004     Even         -115
Rot     UTEP Total Odd/Even     Moneyline
3005     Odd         -110
3006     Even         -120
Rot     Game Total Points Range     Moneyline
3101     00-20 pts         +2800
3102     21-30 pts         +900
3103     31-40 pts         +300
3104     41-50 pts         +185
3105     51-60 pts         +300
3106     61-70 pts         +650
3107     71+ pts         +1100
- Dan Shapiro, Gambling911.com