Where to Watch, Bet the Super Bowl in Miami Fort Lauderdale
Published on:
Feb/11/2023
There are plenty of places in which to watch the Super Bowl from the Miami area.  Betting is also available via your mobile device. Jazz Sports welcomes those 18 and up - No social security number needed - Claim a 125% bonus on your initial deposit.  Jazz Sports has been in business since 1994 and operates land-based casinos throughout Latin America.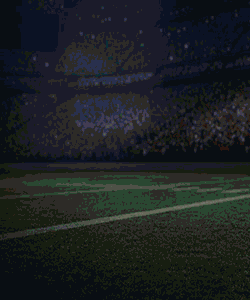 Where to Watch Super Bowl 2023
Zari Cafe Miami 1200 Washington Avenue Miami Beach, FL 33139
So new we haven't heard from it even though it's down the street from the Gambling911 headquarters.  It is FREE however.  Get there early to reserve seating.
Bottled Blonde Miami 2838 Northwest 2nd Avenue #Bldg 2 Miami, FL 33127
This bar has a cool vibe in the up-and-coming Wynwood section of Miami.  Street parking is often plentiful in this area but there is garage parking as well.
$30 – $60 is the cover.  But standing room only.  In other words, this place is going to get packed.
Dress code is enforced.
Duffy's 3969 NE 163rd St, North Miami Beach, FL 33160
One of our favorites.  It's on the water with plenty of seating in and out.
Novotel Miami Brickell 1500 Southwest 1st Avenue Miami, FL 33129
$0 to $100 admission. 
iami locals and visitors alike are invited to take their tailgate and watch party to the next level – literally – at the rooftop Vista Pool Bar at Novotel Miami Brickell.
Kicking off on Sunday, February 12 at 2PM, the rooftop will transform into a lively football fan zone where party-goers can pregame and catch the main event from 12 stories up, on a wall-length big screen with state-of-the-art surround sound – there'll be no such thing as a bad view on this game day.
Alongside DJ Ariel who will be keeping the day jam-packed with entertainment, Vista's chef will man the grill offering hungry fans a selection of tasty tailgate classics including burgers, wings, and hot dogs.
Standard tickets are available for early birds starting at $100 per person and include open bar from 2PM to 6PM. At 6PM, Vista will offer a special menu with special bites & drinks.
The National Hotel 1677 Collins Avenue Miami Beach, FL 33139
$0 to $25
Love this hotel. 
Football, Beer, and Bites await you for the Big Game at The National Hotel. Watch every pass, kick, and touchdown on our 25' Outdoor screen! And yes, we will be playing the commercials!
Specialty Menu and Game Day Featured Drinks will be available!
Sunset Club | Rooftop Bar & Lounge 777 North Ocean Drive Rooftop Level Hollywood, FL 33019
Free but get there early.
Patio Bar & Pizza 901 Progresso Drive #114 Fort Lauderdale, FL 33304
$2 Bud Light Drafts All Day
$15 Domestic Beer Buckets
$20 High Noon & Import Beer
Bucket Specials
Admission is FREE but get there early to ensure seating.
Some Super Bowl Prop Bet Samplings to Enjoy
Rot     Total Touchdowns in the Game     Moneyline
4036     0 Touchdowns         +10000
4037     1 Touchdown         +6000
4038     2 Touchdowns         +2500
4039     3 Touchdowns         +850
4040     4 Touchdowns         +500
4041     5 Touchdowns         +280
4042     6 Touchdowns         +350
4043     7 Touchdowns         +375
4044     8 Touchdowns         +700
4045     9 Touchdowns         +1100
4046     10 or more Touchdowns         +1450
Rot     Total FGs in the Game     Moneyline
4057     0 Field Goals         +1550
4058     1 Field Goal         +550
4059     2 Field Goals         +320
4060     3 Field Goals         +260
4061     4 Field Goals         +330
4062     5 Field Goals         +550
4063     6 or more Field Goals         +650
Rot     Lenght of 1st Touchdown in the Game     Moneyline
4101     0 yrd TD         +5500
4102     1-7 yrd TD         Ev
4103     8-15 yrd TD         +190
4104     16-25 yrd TD         +475
4105     26-39 yrd TD         +750
4106     40-59 yrd TD         +1800
4107     60-79 yrd TD         +2200
4108     80-95 yrd TD         +4500
4109     96 or more yrd TD         +4500
4110     No TD in the Game         +10000
Rot     Lenght of 1st Made Field Goal in the Game     Moneyline
4111     1-22 yrd FG         +800
4112     23-29 yrd FG         +350
4113     30-36 yrd FG         +250
4114     37-43 yrd FG         +325
4115     44-49 yrd FG         +325
4116     50 or more yrd FG         +500
4117     No FG made in the Game         +1800
- Ean Lamb, Gambling911.com