Where to Watch, Bet the Super Bowl in Colorado Springs
Published on:
Feb/11/2023
You can bet the Super Bowl using your mobile device from Colorado Springs courtesy of Jazz Sports.  They offer a 125% welcome bonus on your first deposit.  Scroll down to see where you can watch the 2023 Super Bowl from the region.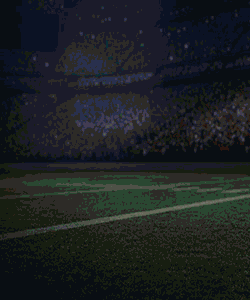 Where to Watch This Year's Super Bowl
Red Swing Brewhouse 521 South Tejon Street Colorado Springs, CO 80903
Free potluck
Join us for our annual Super Bowl Potluck Party! Let's cheer on your favorite team and pretend that it is the Broncos! Kickoff is at 4:30pm, we'll start the party with the pre-game show at 3:30... and bring your favorite potluck dish to share!  You are not required to bring a dish.
Additionally they serve 12" Rocky Mountain Pizzas that "we bake fresh in the taproom. Vegetarian and meat lover options available".
Kids and dogs are welcome here.
Buffalo Lodge Bicycle Resort 2 El Paso Boulevard Colorado Springs, CO 80904
FREE
You are invited to watch this year's Super Bowl in the historic Buffalo Lodge. Cozy up next to the fireplace and enjoy the game on a large projector screen! Snacks for sale and enjoy our bar that is fully stocked with Colorado Brews and Spirits!
Sample of Props to Bet on
Rot     Super Bowl Halftime: What Will Happen First on Stage?     Moneyline
22101     Pyrotechnics         -110
22102     Football Used as a Prop         +325
22103     Umbrella Used as a Prop         +225
22104     Shown Wearing a Bathing Suit         +400
22105     Wardrobe Malfunction         +600
22106     Cover Song         +650
Sampling of Super Bowl 2023 Prop Bets
Rot     Winning Margin     Moneyline
1049     Chiefs to win by 1-6 pts         +310
1050     Chiefs to win by 7-12 pts         +550
1051     Chiefs to win by 13-18 pts         +850
1052     Chiefs to win by 19-24 pts         +1600
1053     Chiefs to win by 25-30 pts         +3300
1054     Chiefs to win by 31-36 pts         +5000
1055     Chiefs to win by 37-42 pts         +9000
1056     Chiefs to win by 43 or More pts         +10000
1057     Eagles to win by 1-6 pts         +270
1058     Eagles to win by 7-12 pts         +450
1059     Eagles to win by 13-18 pts         +750
1060     Eagles to win by 19-24 pts         +1400
1061     Eagles to win by 25-30 pts         +2500
1062     Eagles to win by 31-36 pts         +4500
1063     Eagles to win by 37-42 pts         +7500
1064     Eagles to win by 43 or More pts         +10000
Rot     Total Sacks in the Game     Moneyline
1159     0         +3300
1160     1         +1600
1161     2         +700
1162     3         +450
1163     4         +350
1164     5         +325
1165     6         +350
1166     7 or more         +325
Rot     Patrick Mahomes (KC) Exact Passing Touchdowns     Moneyline
5001     Exactly 0         +700
5002     Exactly 1         +275
5003     Exactly 2         +225
5004     Exactly 3         +330
5005     Exactly 4         +650
5006     5+         +900
Must Start for Action.
Rot     Jalen Hurts (PHI) Exact Passing Touchdowns     Moneyline
5011     Exactly 0         +380
5012     Exactly 1         +175
5013     Exactly 2         +225
5014     Exactly 3         +475
5015     Exactly 4         +800
5016     5+         +2800
Must Start for Action.
Rot     Patrick Mahomes (KC) Exact Passing Yards     Moneyline
5021     0-174         +1000
5022     175-199         +1200
5023     200-224         +850
5024     225-249         +650
5025     250-274         +550
5026     275-299         +500
5027     300-324         +550
5028     325-349         +650
5029     350-374         +900
5030     375-399         +1300
5031     400-424         +2200
5032     425+         +2200
Must Start for Action.
Rot     Jalen Hurts (PHI) Exact Passing Yards     Moneyline
5041     0-174         +550
5042     175-199         +400
5043     200-224         +350
5044     225-249         +400
5045     250-274         +550
5046     275-299         +750
5047     300-324         +1100
5048     325-349         +1800
5049     350-374         +2800
5050     375-399         +5000
5051     400-424         +10000
5052     425+         +15000
- Tyrone Black, Gambling911.com