Bengals-Ravens Spread 9.5 to 10: G911 Prediction Has Baltimore Covering
Published on:
Jan/01/2011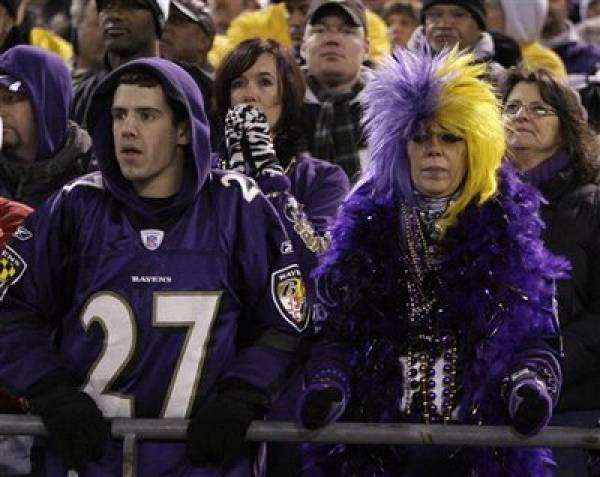 The Bengals-Ravens spread was coming in anywhere from -9.5 to -10 depending on the Internet sportsbook.  Most of the Vegas establishments were offering the Ravens at -9.5.  Betting action was even on the spread with the money line wagering 65 percent in favor of Baltimore.  The OVER 43 was getting 70 percent when it came to the total betting. 
Why This Game Is Important:  With a win the Ravens, Baltimore could take the AFC North crown and enjoy a first week bye during the Playoffs.  The Steelers would still have to lose to the Cleveland Browns in order for this to occur, however.  That's because the Steelers own the tiebreaker thanks to a better division record.  The Ravens and Steelers will be playing at the same time.  Baltimore knows that Pittsburgh lost to the Browns last year during the final weeks leading up to the Playoffs.  The Ravens will have something to play for here.  Cincinnati will not!
Many pundits believe this will be the final game Marvin Lewis coaches in Cincinnati.
The Ravens Should Win But Will They Cover The Spread?  Barring a complete implosion of the Ravens, who very much have something to play for in this game, Baltimore should win it. 
During the final four weeks of the regular season over these past few years, Cincinnati is pretty much around .500 ATS.  Sometimes bad teams just go away to die during this period.  That does not appear to be the case with the Bengals, who have been pretty bad outside of last season. 
What is especially telling is that Baltimore has gone 8-2 Against The Spread during the final four weeks of the last three seasons. 
Against teams with losing records, Baltimore is 12-2 ATS these past three seasons. 
The Ravens are also 7-3 ATS in their last 10 games as a home favorite of 3.5-10.0.  The Bengals, on the other hand, are just 1-5 Against The Spread in their last 6 games as a road underdog of 3.5-10.0.
Cincinnati is 4-10 ATS in their last 14 vs. AFC and they are 2-6 ATS in their last 8 games following a Straight Up win.
The Sagarin rankings suggest the line on this game should really be closer to -13. 
The Ravens enjoy a tremendous edge coming into this game, even as a -9.5 favorite. 
What To Be Weary Of If Picking The Ravens  While Gambling911.com does like the Ravens to easily cover this spread, not everything favors them doing so.  The Bengals have won the last three in this series straight up.  They have also covered 6 of the last 8 in this series.  Baltimore has only beaten Cincinnati by more than 9 points in one of the last 10 games in this series. 
- Dan Shapiro, Gambling911.com