Beckham: Man City Will Never be Manchester United: Oddsmakers Say Otherwise
Published on:
Jul/21/2011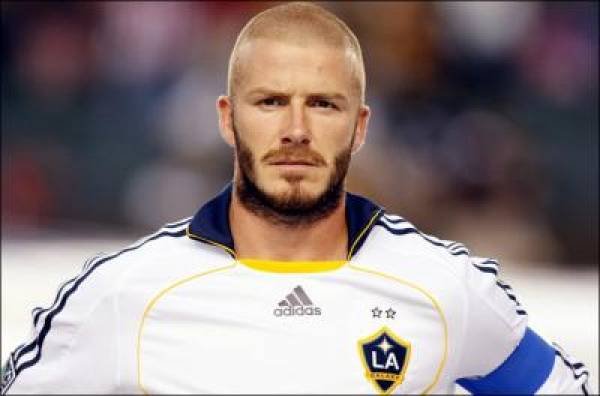 David Beckham probably outraged a lot of Man City fans when he made the brash statement Thursday "They (Manchester City) are never going to be Manchester United."  Don't tell that to the oddsmakers.
888.com, who reported a 29 percent increase in 2nd quarter revenue on Thursday, featured odds for Man City to win the 2011 – 2012 Premier League Championship at 3/1, compared to Man United at 7/4 odds.
Yes, Manchester United is the favorite to win, but those odds certainly do not suggest any type of dominance. 
Beckham discounted the notion that Man City can pay its way to Premier League dominance.
"The money that has been pumped in has been incredible," he said. "Players have been bought and that does a lot for the club and for the team. But United have that history and it's not all about paying fortunes for players.
"It's important the players get along with each other – that makes team spirit. As much as they have got the money to bring players in, sometimes that doesn't work. If they continue they will be a threat but there are no guarantees. I don't know. I haven't been around their team and their squad and I wouldn't want to be around Man City. But if they continue to bring players in, then who knows? You saw it with Chelsea when Roman [Abramovich] arrived. They won two leagues and they won them on the trot. It works sometimes but hopefully it won't work at City."
City Manager Roberto Mancini responded to Beckham's assertion:  "Of course, it's going to be difficult for us to arrive at the point where United are. They have won everything in the last 20 years. But we want to try – and in the future we can improve and talk about this."
Here were your 2011 Week 1 Premier League odds courtesy of 888Sports.com: 
  Sat, 13th of Aug, 2011
15:00
Blackburn Rovers v Wolverhampton Wanderers
10/11
12/5
13/5
15:00
Fulham v Aston Villa
11/10
9/4
9/4
15:00
Liverpool v Sunderland
4/9
3/1
11/2
15:00
Queen's Park Rangers v Bolton Wanderers
7/5
9/4
17/10
15:00
Tottenham Hotspur v Everton
8/11
9/4
15/4
15:00
Wigan Athletic v Norwich City
4/5
9/4
10/3
17:30
Newcastle United v Arsenal
13/5
12/5
5/6
  Sun, 14th of Aug, 2011
13:30
Stoke City v Chelsea
5/1
13/5
8/15
16:00
West Bromwich Albion v Manchester United
5/1
13/5
8/15
  Mon, 15th of Aug, 2011
20:00
Manchester City v Swansea City
1/5
9/2
12/1
- Ean Lamb, Gambling911.com