Many a Gambling911.com reader will be tuned into the BCS Championship 2010 game Thursday night.  A large number of you will be betting on the title game.   The BCS Championship is all about money, and not just from a gambling standpoint.
Evan Burgos, a staff writer for the Pitt News, argues that the BCS Championship is all "about profits and exploiting student athletes."
"It is a system driven purely by capital - it is far more about making money than competitive legitimacy and the growth of young adults. If the players were professional athletes, it might be acceptable, but they are students."
And the system is not always fair (a primary reason why there is such an outcry for a Playoffs-type system with NCAA Football every year around this time).
Burgos explains:
"Typically, powerhouse teams from mid-major conferences like Boise State do not begin the season ranked within the top-10. This year the Broncos started the season at No. 14.
"Though Boise State finished the regular season 13-0, with an impressive win against Oregon and a flawless conference record, the team finished just sixth nationally heading into their bowl game. Despite a strong schedule that included six road games, the Broncos started the year in too big of a hole to ever ascend to No. 1 or 2.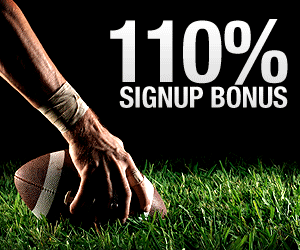 "So, how does this happen? Well, it's obvious. When coaches vote on preseason rankings, coaches from major conference tend to favor bigger schools based on reputation, ignoring factors like strength of schedule (see: Texas). The higher the major teams are ranked from the outset, the better probability they will be standing one or two at year's end. So, what's the incentive? Well, when a team reaches a BCS bowl game, $17.5 million is given to each conference represented. The more major teams in BCS games, the more money that is paid to each program. The rich get richer. Somebody call in Robin Hood, because this is highway robbery."
There is a conservative case for College Football reform, according to The Hill, and maybe even a Government takeover.  
Rep. Joe Barton's (R-Texas) bill to knock down college football's Bowl Championship Series (BCS). George Will, Doug Bandow and others penned columns this month decrying a "government takeover" of college football and even intimating that Barton forsook his conservative ideals by undertaking this effort.
Barton's legislation would require that any game being marketed as a national championship game be a part of a playoff.  On May 1, Barton grilled BCS coordinator John Swofford, saying of the BCS that, "It's like communism. You can't fix it." He also suggested that the 'C' be dropped from the BCS and it be called the "the 'BS' system."
Matthew Sanderson of the Hill writes:
"The BCS is not merely denying fans bragging rights when it imposes a 'glass ceiling' on non-BCS conference teams or arbitrarily excludes undefeated BCS conference teams from championship opportunities, as it has this year. It is robbing schools of institutional benefits those playing opportunities would bring. Considerable scholarship connects football success with schools' ability to earn national publicity, strengthen alumni networks, and boost admission applications. That's why it matters that, in 12 years of existence, the BCS has only permitted 12 teams the chance to play for its championship.
"From 2005 to 2009, the BCS doled out $430.6 million more to the six BCS conferences than to the five non-BCS conferences. This revenue distribution scheme is fixed. It doesn't matter what actually happens on the field or in the marketplace. Some call that an anti-trust violation. Others call it a moral travesty. Regardless, it impacts colleges and universities because football's revenues can fund athletic budgets, scholarship programs, and capital projects. This funding isn't trivial just because it's derived from a game."
Alejandro Botticelli, Chief Correspondent for Gambling911.com