Baltimore Ravens 2011 Super Bowl Odds
Published on:
Aug/30/2010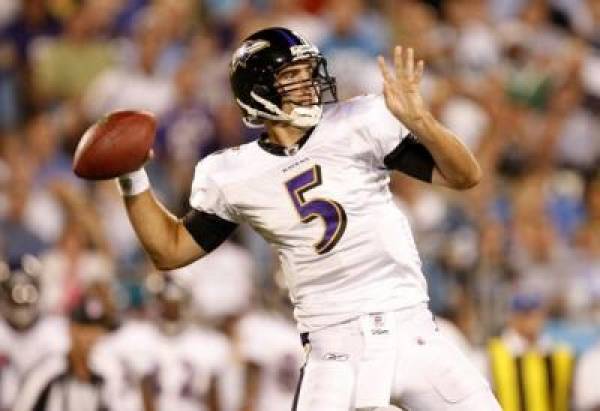 The Baltimore Ravens 2011 Super Bowl odds were listed at +900 or 9/1 at SBG Global.  But here is an interesting hint as to how the oddsmakers believe the Ravens will perform this season.  A number of online sportsbooks have made Baltimore a pretty significant favorite to win 10 or more regular season games.  SBG Global, we should note, will pay out $10.50 for every $10 bet if this should happen.  
What Gambling911.com Likes About The Baltimore Ravens
*The receivers have gone to some of the worst in the league to being among the best thanks to retention of veteran possession receiver Derrick Mason, signing Donté Stallworth and, most important of all perhaps, bringing Anquan Boldin on board.
* "There are terms like 'elite quarterback' and 'franchise quarterback,'" Head coach John Harbaugh says of his quarterback Joe Flacco. "All of those things are where we expect Joe to go. The expectation is to be the winningest quarterback in the NFL."
*Regarding the head coach, Athlon Sports points out that, since arriving in Baltimore, John Harbaugh has done nothing but win. And he has done it through demanding practices and painstaking attention to detail.
*When it comes to running backs, Ray Rice in 2009 rushed for 1,339 yards and caught 78 passes for another 702 yards, giving him 2,041 yards from scrimmage.
What Gambling911.com Doesn't Like About the Baltimore Ravens
*The Ravens 2011 Super Bowl odds are boosted by their stingy defense and strong offensive line but, according to Athlon, all of this could be for naught due to a lack of a shutdown corner.
*Specialists - Long snapper Matt Katula came undone towards the end of last season, which has to be a concern.
* Ed Reed will be playing with a painful pinched nerve in his back.
*There are still lingering concerns over Flacco's injuries, which really slowed him down last season.  He has Marc Bulger as a backup, and that doesn't exactly instill confidence with Ravens fans.
SBG Global is giving away huge FREE CASH BONUSES when you join today with your credit card
Up to 295% in Total Bonuses for this Football Season at SBG Global. Use bonus code GAMBLING911
Up to 200% Casino Deposit Bonus
Up to 60% Deposit Bonus                            
20% Buddy Referral                       
Mary Montgomery, Gambling911.com