Atlanta Falcons Regular Season Win Totals 2013 Betting Odds
Published on:
Jul/14/2013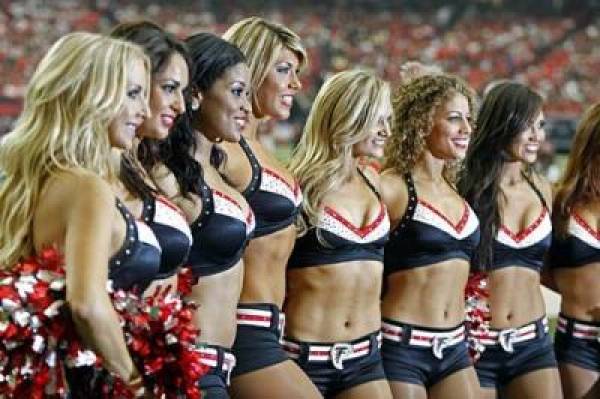 The Atlanta Falcons regular season win totals 2013 betting odds were listed at OVER/UNDER 10 wins, with the OVER priced at -110 and the UNDER -120 at BetOnline, where you can claim up to $900 in FREE BETS here.
While neither price is particular attractive, we can get some feel of how well Atlanta should do, at least on paper.
Gambling911.com typically gives solid teams 3 division wins automatically, in this case, home games against the Saints, Panthers and Buccaneers.  In past years we would have given Atlanta another road win at either Tampa or Carolina, not this year.  Oddsmakers have both those teams heavily favored to win at least 8 regular season games in 2013.
With Atlanta playing especially well at home in recent years, we don't see them having much difficulty against the likes of St. Louis, the Jets, Seattle (doing that long hop across the continent in the wrong direction) or the Redskins.  The wildcard is a game at home against New England. 
The road actually looks easier with potential wins in Arizona, Miami and Buffalo (Toronto).
But guess what?
Even if Atlanta manages to secure each of the above wins, they still fall short of going OVER 10 regular wins on the season.
We may even encounter a situation where the final game of the regular season against Carolina proves meaningless, so who knows which way that one will go?
Also note that the December 1 game against Buffalo in Toronto will be played in a domed stadium. 
-120 on the UNDER is doable but not the most attractive price.  We definitely would not lay -110 on the OVER, however. 
2013 schedule (all times ET)
Sep. 8 at New Orleans Saints, 1 p.m.
Sep. 15 vs. St. Louis Rams, 1 p.m.
Sep. 22 at Miami Dolphins, 4:05 p.m.
Sep. 29 vs. New England Patriots, 8:30 p.m.
Oct. 7 vs. New York Jets, 8:40p
BYE
Oct. 20 vs. Tampa Bay Buccaneers, 1 p.m.
Oct. 27 at Arizona Cardinals, 4:25 p.m.
Nov. 3 at Carolina Panthers, 1 p.m.
Nov. 10 vs. Seattle Seahawks, 1 p.m.
Nov. 17 at Tampa Bay Buccaneers, 1 p.m.
Nov. 21 vs. New Orleans Saints, 8:25 p.m.
Dec. 1 at Buffalo Bills (Toronto), 4:05 p.m.
Dec. 8 at Green Bay Packers, 8:30 p.m.
Dec. 15 vs. Washington Redskins, 1 p.m.
Dec. 23 at San Francisco 49ers, (Mon) 8:40 p.m.
Dec. 29 vs. Carolina Panthers, 1 p.m.
Why Join BetOnline
One of the biggest online sportsbooks on the planet, best live wagering platform bar none, up to $900 in FREE BETS for qualified new signups, some of the best lines, high credit card acceptance rate, fast and reliable payouts. Learn More About BetOnline Here

Odds to Win the 2014 Super Bowl at BetOnline

New England Patriots 7/1
San Francisco 7/1
Denver Broncos 8/1
Baltimore Ravens 7/1
Seattle Seahawks 8/1
Pittsburgh Steelers 9/1
Green Bay Packers 10/1
Atlanta Falcons 16/1
Houston Texans 16/1
New Orleans Saints 18/1
New York Giants 20/1
Dallas Cowboys 25/1
Washington Redskins 28/1

 
- Don Shapiro, Gambling911.com