Atlanta Falcons 2012 NFL Regular Season Win Totals Betting
Published on:
Aug/17/2012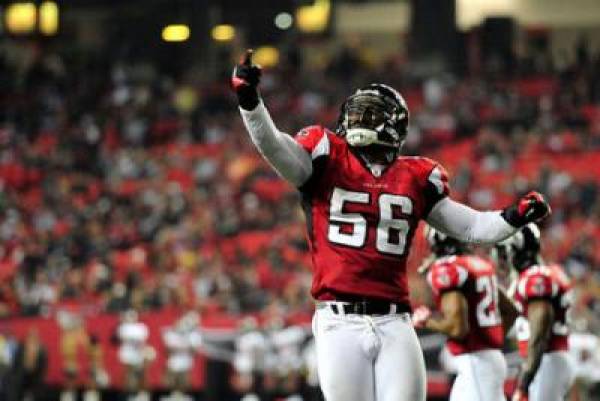 The online oddsmakers have assigned a line of OVER/UNDER 9.5 to the 2012 NFL Regular Season Win Totals betting option available at Bookmaker.eu.  Here is what's a little surprising in that the oddsmakers do not believe this Falcons team can win more than 9 regular season games in 2012.  The UNDER features a line of -155.  Needless-to-say, that OVER priced at +125 is mouthwatering for a potential payout of $125 on every $100 bet or $12.50 on every $10 bet. 
The folks from Deadspin.com featured a pretty hilarious "spin" on why the Falcons are likely to settle for the status quo once again this year, or worse. 
(Head Coach) Mike Smith is clueless. Matt Ryan cannot throw the be ball more than 15 yards downfield. They traded two drafts worths of picks for Julio Jones, whose hamstrings are made of silly putty. They hired the Jaguars offensive coordinator to try and right the ship. Yes, you read that correctly: They hired the mastermind behind one of football's historically inept offenses. On the bright side, our last three playoff appearances have resulted in losses to eventual Super Bowl teams, so at least the failures were justified.
Even assuming the status quo, the OVER 9.5 still has some good value at the +125 price. 
Atlanta Falcons 2012 Schedule:
Week 1: at Kansas City

Week 2: Denver (Mon.)

Week 3: at San Diego

Week 4: Carolina

Week 5: at Washington

Week 6: Oakland

Week 7: BYE

Week 8: at Philadelphia

Week 9: Dallas

Week 10: at New Orleans

Week 11: Arizona

Week 12: at Tampa Bay

Week 13: New Orleans (Thurs.)

Week 14: at Carolina

Week 15: New York Giants

Week 16: at Detroit (Sat.)

Week 17: Tampa Bay
Between weaker Carolina and Tampa Bay, Atlanta has a shot at going 1-2 on the road against its division opponents.  The total wins within the division look to be 4. 
When it comes to the rest of the road games, it's tough to see the Falcons taking one in San Diego or Detroit (and the NFC North is likely to still be in play during Week 16 when these two teams meet).  In theory, the Falcons have a shot of beating both the Eagles and the Skins on the road.  Gambling911.com believes they should be able to win one of those two games.  Likewise, Atlanta can beat Kansas City on the road.  We give them 2 road wins outside the division.
At home, we believe they can beat Oakland and Arizona.  Gambling911.com is giving Atlanta the win against either Denver or the New York Giants at home, proving the Falcons with 4 home wins outside their division. 
The OVER 9.5 at near EVEN odds does have some value based on this synopsis. 
- Don Shapiro, Gambling911.com