AllInFantasy.com Review – Daily Fantasy Sports
Published on:
Jan/24/2015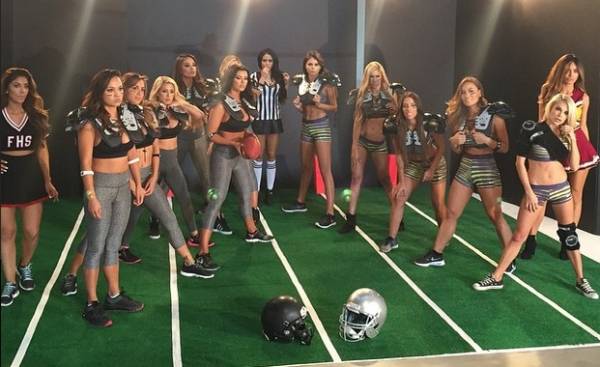 Gambling911.com has your AllInFantasy.com review below for this Daily Fantasy Sports site that launched over the past NFL season.  You can learn more here.
Founded by Chicago Mercantile Exchange trader Russell Scalise, the site states: "Our goal is to provide the fantasy sports fan with captivating and exciting new contests, combined with our innovative scoring system, and lead fantasy sports to new heights". With our 'all-in' scoring system, novice players can compete with the so-called professional handicappers and always be in the game."
The site looks to incorporate poker and blackjack into the overall Fantasy Sports experience.  They do offer an "all in" wagering style Texas Hold Em' combined with a patented scoring system.
Pros – "All-In Game Plan" is an exclusive feature of the site.  It is a twist on poker and blackjack, only with fantasy sports thrown into the mix.  Their Pick 3 and Pick 4 game plans are also unique features.  H2H Tournaments also available.  PayPal, credit cards accepted.
Cons – Limited marketing and Internet presence means smaller player pools.  The site does not have an active social media presence at this time.  The site admits it is difficult for anyone without a grasp of poker or blackjack to understand how AllInFantasy.com works and, as such, promises an extensive Q&A dealing with this concept.  It does not yet appear on their site however.  No affiliate program, just buddy referral system where customers can earn credits.  NFL only.
Football Scoring
Offense
Rushing yards made = 0.1pts
Rushing touchdowns = 6pts
Passing yards = 0.04pts
Passing touchdowns = 4pts
Interceptions = -1pt (negative)
Receiving yards = 0.1pts
Receiving touchdowns = 6pts
Receptions = 1pt
Kick-return touchdowns = 6pts
Punt-return touchdowns = 6pts
Fumbles lost = -2pts (negative)
Own fumbles recovered touchdowns = 6pts
Two-point conversions scored = 2pts
Two-point conversion passes = 2pts
Field-goals from 0-19 yards = 3pts
Field-goals from 20-29 yards = 3pts
Field-goals from 30-39 yards = 3pts
Field-goals from 40-49 yards = 4pts
Field-goals from 50+ yards = 5pts
Extra-point conversions = 1pt
Defense
Sacks = 1pt
Opponent-fumbles recovered = 2pts
Return touchdowns = 6pts
Interception return touchdowns = 6pts
Fumble return touchdowns = 6pts
Safeties = 2pts
Blocked kicks = 2pts
Interceptions = 2pts
0 points allowed = 10pts
1-6 points allowed = 7pts
7-13 points allowed = 4pts
14-20 points allowed = 1pt
28-34 points allowed = -1pt
35+ points allowed = -4pts
Note: For purposes of All In Fantasy defensive scoring, points allowed are calculated based on offensive scoring as follows:
+ 6*(Rushing TD + Receiving TD + Fumble TD)
+ 2*(Two point conversions)
+ 1 Extra Points
+ 3 (Field Goals)
- Aaron Goldstein, Gambling911.com