Aaron Rodgers to Start 2023 With Raiders Odds
Published on:
Feb/21/2023
Just like we saw with Brett Favre; it's sounding more and more like Aaron Rodgers' tenure in Green Bay will come to a close during the twilight of his career.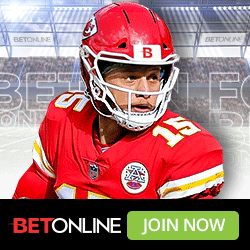 All eyes are on the Raiders as they remain favorites to wrangle Rodgers in a trade should he leave the Packers, but the Jets are a close second, according to the odds.
Could it work?
Probably not, according to some experts.
Pro Football's own Mike Florio believes that Raiders head coach Josh McDaniels will clash with Rodgers in Vegas.
"I don't know that Josh McDaniels would be capable of adjusting his style to account for the delicate genius and not push him hard, not call him out," Florio said when he joined "The Rich Eisen Show" on Thursday. "You know the first thing McDaniels would say to him, Rich? 'Hey, Aaron. Here's what we have to do. Well, more importantly, here's what we have to stop doing. You can't go on the Pat McAfee Show every Tuesday. You just can't do it. You can't go on and answer questions about the things we're doing here.' I mean, it's the Patriot way.
"And these guys who leave [Bill] Belichick, they say they're going to be their own person. They don't realize how deeply engrained the Patriot way has become in them. They think they're doing their own thing, and maybe it's a little modification, variation on the Patriot way, but they still, at their core, via osmosis, have picked up many of Belichick's tendencies.
"And Josh McDaniels knows what Tom Brady does, what he tolerates by way of hard coaching, or at least did, while he was with the Patriots until he'd had his lifetime limit of it. Aaron Rodgers is already at his lifetime limit of that. He doesn't want to be called out in meetings. He doesn't want video to be shown of his bad decision and how he freelanced and even if the play worked out, he stepped away from the script. So again, they tell me Aaron Rodgers is really smart. If that's the case, I don't see him giving into the McDaniels system."
Raiders Starting QB in Week 1             
Aaron Rodgers              -200
Jarrett Stidham             +400
Lamar Jackson              +450
Jimmy Garoppolo          +600
Anthony Richardson      +2000
Baker Mayfield             +2500
Bryce Young                  +2500
Will Levis                      +2500
CJ Stroud                      +3300
Matt Ryan                    +6600
Tom Brady                    +10000
Raiders Starting QB in Week 1             
Aaron Rodgers              -200
Jarrett Stidham             +400
Lamar Jackson              +450
Jimmy Garoppolo          +600
Anthony Richardson      +2000
Baker Mayfield             +2500
Bryce Young                  +2500
Will Levis                      +2500
CJ Stroud                      +3300
Matt Ryan                    +6600
Tom Brady                    +10000
- Dan Shapiro, Gambling911.com