Gambling911.com has all of your 2018 Super Bowl Las Vegas proposition bets below.
-
First half Margin of Victory payouts start at $350 with New England up 7 or more points.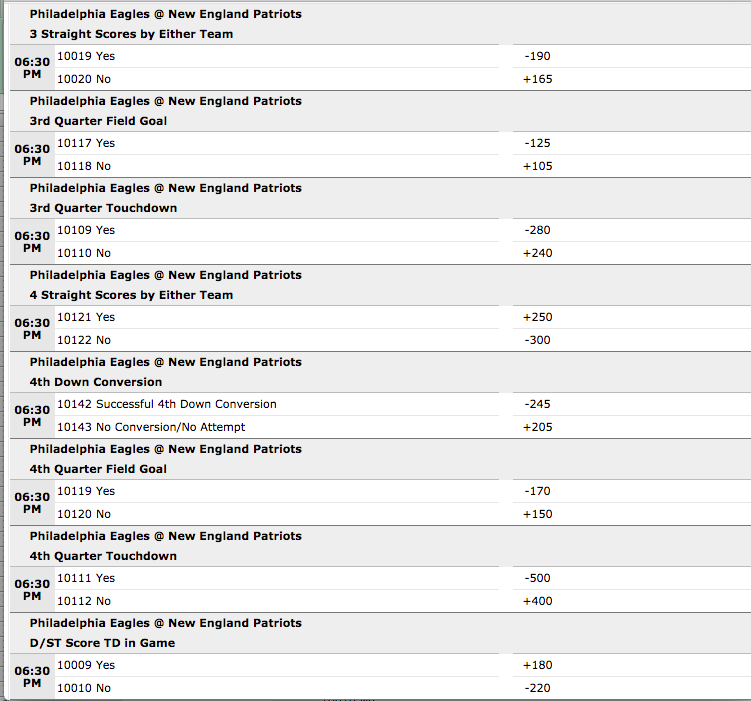 No successful 4th quarter conversion pays $150.
Expanded first score payouts start at $300 for every $100 bet or $30 for every $10 bet.
Margin of Victory betting for the Super Bowl feature some of the best payouts out there.
A successful onside kick pays out $800.
- Don Shapiro, Gambling911.com