2010 Week 9 College Football Betting Trends
Published on:
Oct/28/2010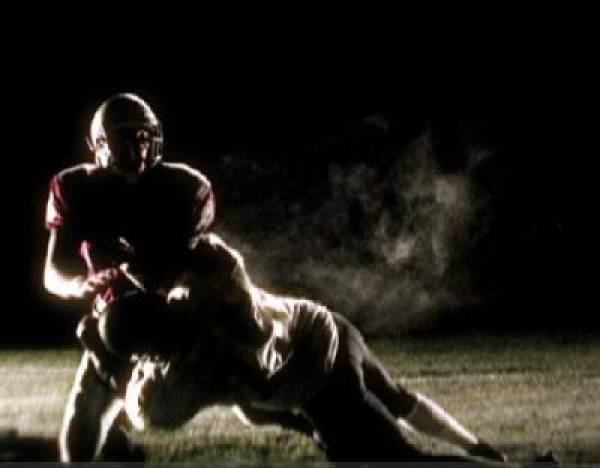 Noted sports handicapper Joe Gavazzi of Winning Sports Advice has some great 2010 Week 9 College Football betting trends for Gambling911.com readers as we head down the home stretch. 
For the last 30 years in the 9th week of the College Football Season, I have made my list of teams whose season has become so disappointing that they may have "tossed the towel". On any given Saturday, these teams have the potential to get blown out or at the least under-perform the line maker's expectations. I will list these teams in alphabetical order with their record and brief description of their problems.
Akron (O-8 SU, 2-6 ATS)
Zips have continued their downward spiral under first year HC Ianello. But at -118 AFP there may be little value left in fading them.
Boston College (1-6 ATS)
In the second year of the coaching regime of Spaziani the Eagle's have continued their troubles of recent seasons. Their only cover came when catching Florida State off the Miami upset. Don't expect many more.
Bowling Green (1-7 SU, 4-4 ATS)
This former MAC power has faltered for second year HC Clawson.  They have already clinched a losing season. Problem is at the point of attack where they are being outrushed 221-57. Not a positive sign.
Colorado State (2-6 SU, 4-4 ATS)
This team has shown promise under third year HC Fairchild. They snapped a lengthy ATS losing streak with 4 mid-year covers, when the number caught up with them.  But at 16 PPG offense, they are reminding no one of the Rams under legendary HC Lubick.
Duke (1-6 SU,  2-5 ATS)
Now that the number one ranked Duke basketball team is taking the court, there will be more fans at Cameron Indoor Stadium than their remaining home football games. Not even quality HC Cutcliffe can make this team competitive in the ACC
Eastern Michigan (1-7 SU, 3-5 ATS)
Little was expected of the Eagles under second year head man English. Fans have got what they expected, a 44 PPG defense that allows 220 plus yards both running and passing. Buyers beware!!!
Kansas (2-5 SU, 2-5 ATS)
It was just three short years ago, that the Jayhawks were vying for Big 12 North superiority and National prominence. First year HC Gill, clearly not the answer. They field an offense averaging 16 PPG. Football Fans now flocking to stand in line at Allen FH.
Marshall (1-6 SU, 1-6 ATS)
Glory days of the MAC, is a long distant memory. They covered only a rivalry game against WVU. Did new HC Holliday exceed his Peter Principle when he left the side of WVU HC Stewart.
Memphis (1-6 SU, 2-5 ATS)
The Tigers are getting worse instead of better under HC Porter. Doubtful their bye week will help to improve their 0-3 SU, ATS runs in which they have been outscored 145-26.  They are not favored to win any of the remaining five games.
New Mexico (0-7 SU, 2-5 ATS)
And Lobo fans were unhappy because former HC Long could only get them to Minor Bowl games each year. How did they like 1-18 SU run L2Y.  But a -88 AFP has eroded most of their play against value.
New Mexico State (1-6 SU, 2-5 ATS)
Along with "New Mexico", the Aggies confirm that the state is far from the Land Of Enchantment this 20-10 CFB season. 2nd year HC Walker has failed to install his defensive ethic at 38 PPG. And only San Jose has a worse offense than the Aggies 12 PPG. With only a -44 AFP, there is still money to be made fading this team.
San Jose (1-7 SU, 3-5 ATS)
Internet sources confirm that there are plenty of good seats available when Spartan HC MacIntyre leads his Spartans into Las Cruces on Saturday. Only their 10 PPG offense is worse than that of the Aggies. Send your OC resume to the office of either AD. Somehow the Spartans are just -15 AFP.  Room to fade.
UNLV (1-6 SU, 2-5 ATS)
It was hoped that 1styear HC Hauck would translate his military style into wins. Clearly that hasn't happened.  The defense is allowing an unforgivable 46 PPG. But the Rebs have failed in their ATS wars for so long that value has been eroded.
Wyoming (2-6 SU, 4-4 ATS)
In the 2ndyear of HC Christensen, it was hoped he would be the offensive savior for a down trodden Cowboy team. Results? 225 YPG.  Did he exceed his Peter Principle when he left his highly successful position of Big 12 OC.  The 4-4 ATS record however, indicates they have room to be blown out by anyone.
IF YOU ARE NOT INTERESTED IN DOING YOUR OWN HANDICAPPING.....My CFB this year is 59-30 L6 weeks (65%) and my HOOPS "Brilliant Jams" have long been known as the World's #1 Basketball service.  MY NBA "STARTS"are legendary.  LAST 7 YEARS, 161-69 (70%)  ENOUGH SAID!!
Get them on my site @ www.winningsportsadvice.com http://bit.ly/cMYuu5   or    on my NEW iTunes APP at http://bit.ly/9tyF9D