2010 Week 7 College Football Rankings, Odds
Published on:
Oct/11/2010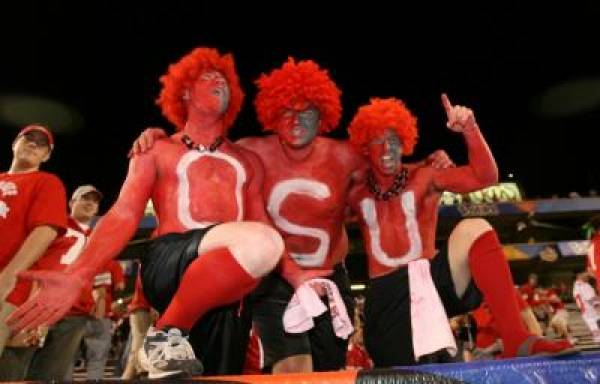 The 2010 Week 7 College Football Rankings have been released along with the latest odds from SBG Global.
Alabama, which was stunned by South Carolina this past weekend, went from having nearly 2/1 odds of winning the 2011 BCS Championship to now being listed at nearly 8/1 or +750 and ranked number 8.  South Carolina would pay out $4000 on a $100 bet if they were to somehow win the 2011 BCS Championship.  They were ranked at number 10.
Ohio State and Oregon now come in as the favorites atop the Week 7 College Football standings and this is reflected in the odds as well. 
The Buckeyes pay 3/1 odds while Oregon would pay $48 on every $10 bet or +480.
Boise State comes in at +570(ranked number 3) and is widely projected to top the BCS Standings in the coming days. Nebraska was a close +650 (ranked number 4).  TCU (#5) and Oklahoma (#6) each had single digit odds at 8/1 or +800. 
Rounding out the 2010 Week 7 College Football rankings were Auburn at number 7 with 12/1 odds and LSU ranked number 9 with 15/1 odds. – Don Shapiro reporting for Gambling911.com