2010 Week 11 NFL Power Rankings
Published on:
Nov/17/2010
Gambling911.com has released its 2010 Week 11 NFL Power Rankings based on individual team odds to win the 2011 Super Bowl available at SBGGlobal.com. 
This week we see yet another change at the top of the rankings following the New York Giants getting destroyed by the Dallas Cowboys Sunday night. 
The Green Bay Packers are now back on top after having dropped a number of spots a few weeks back.  The Packers move up four spots just as the Giants had done last week. 
Green Bay's move pushed each of the four top 5 ranked teams down a notch and, other than the Packers, there has not been much movement in the top 10.
New to the 2010 Week 11 NFL Power Rankings is the Philadelphia Eagles, who just nudged out San Diego, a team that had its bye last week.  It is the first appearance this season for the Eagles.
When it comes to odds of winning the 2011 Super Bowl, one of the best value picks Gambling911.com has observed is the Tampa Bay Buccaneers (6-3), currently listed at 105/1 odds to win the championship.  The payout would be $10,500 on a $100 bet at SBG Global. 
All rankings appear below.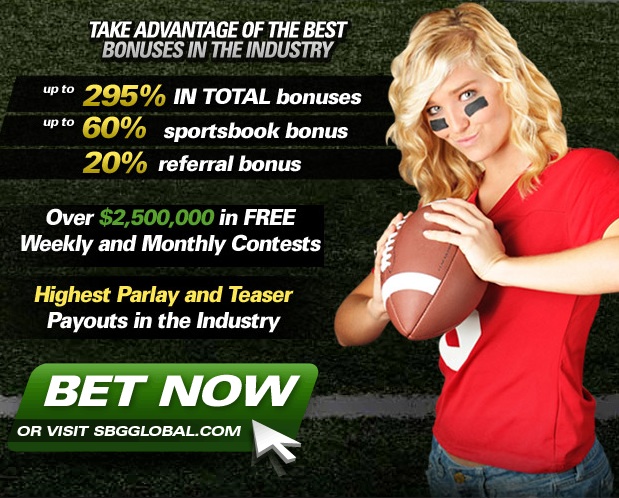 The ( ) indicates last week's NFL Power Rankings position.
*1 (5) – Green Bay Packers – Pay $800 for every $100 bet to win the 2011 Super Bowl.
*2 (1) – New York Giants – Pay $800
*3 (2) – Baltimore Ravens – Pay $850
*4 (3) – Pittsburgh Steelers – Pay $850
*5 (4) – New York Jets – Pay $900
*6 (6) – New England Patriots – Pay $900
*7 (8) – Atlanta Falcons – Pay $950
*8 (7) – Indianapolis Colts – Pay $1000
*9 (9) – New Orleans Saints – Pay $1200
*10 (n) – Philadelphia Eagles – Pay $1400
- Don Shapiro, Gambling911.com