BetOnline has released its first set of Super Bowl 2018 prop bets including whether there will be a successful 2 point conversion, which pays out $26 for every $10 bet.
The 2-Point Conversion Success Rate and NFL History
In a two-point conversion attempt, the team that just scored must run a play from the 2-yard line in the NFL.
Over the years, the average success rate of two point conversions in the NFL has been around 50% (compared to a near 100% conversion on the single extra point).  More specifically, the two-point conversion has enjoyed a success rate of 48.2%.
Many folks might be surprised to learn that, while the 2-point conversion has been around for quite some time in College Football, it's only been a part of the NFL since 1994. 
Below we have the 2-point prop bet odds and a few more fun scoring bets for the 2018 Super Bowl.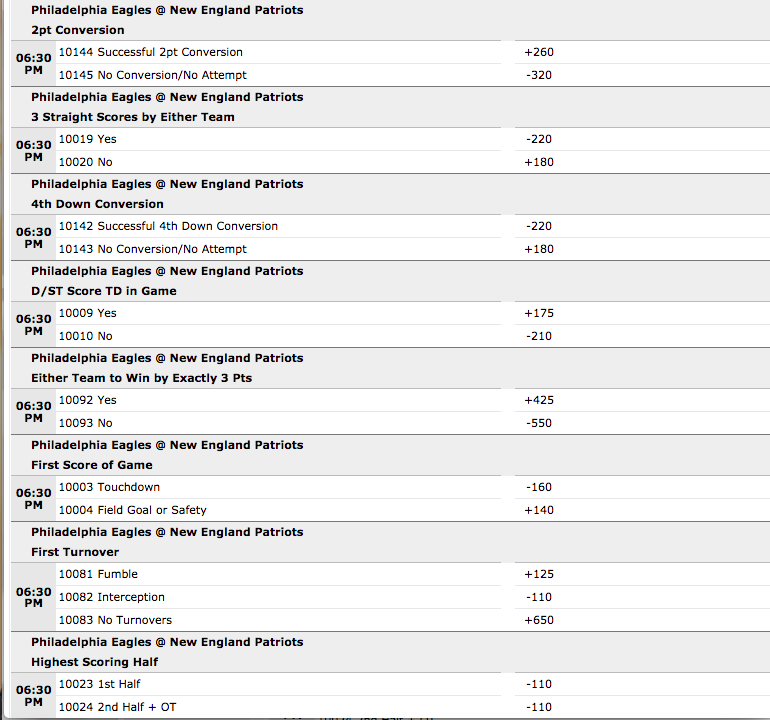 - Dan Shapiro, Gambling911.com