Chicago Bears Odds To Win NFC North: Still Pay Better Than Even
Published on:
Oct/16/2010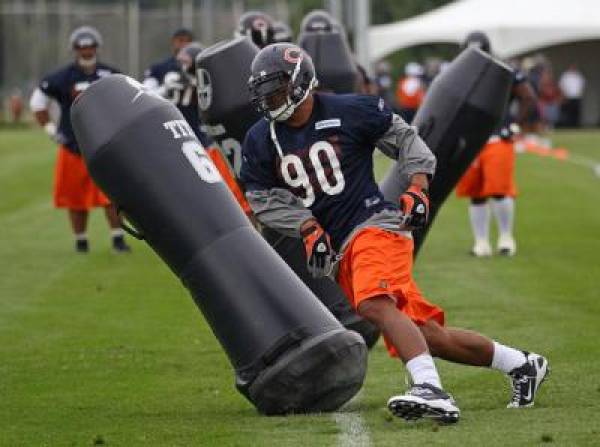 The Chicago Bears odds to win the 2010 NFC North were hovering around even, but still pay better odds at $120 for every $100 bet at Bookmaker.com.
The Bears had no trouble handling Carolina last weekend, and that was without a solid performance from Jay Cutler's stand-in Todd Collins, who managed to have four interceptions during the game.  Cutler is expected to return from injury this week.
The 4-1 Bears won as a result of defense, something that got them into the Super Bowl just a few years ago.  At that time, however, Chicago had been lacking a marquee quarterback.  This time, they have Cutler.
Matt Forte rushed for 166 yards against Carolina, helping his team bounce back from an ugly loss the week before to the New York Giants.
The Bears come into Week 6 with a 4-1 record and face off against a Seattle Seahawks team that has been abysmal on the road in recent years, and 2010 is no exception thus far.
Many books had the Bears at 4/1 odds of winning the NFC North while opening around 9/1 odds. 
It was the Minnesota Vikings and Green Bay Packers that were expected to compete for the NFC North.
While Green Bay has a winning record at 3-2, they are hardly the dominating team many expected to win the 2011 Super Bowl.  In fact, they had been top ranked in Gambling911.com's own Power Rankings for the first few weeks of this season but fell dramatically this week. 
Minnesota, meanwhile, is an abysmal 1-3.  They will likely need a win this week against another desperate team, the 1-3 Cowboys, in order to stay in contention.
Currently, the Packers remain as even favorites to win the NFC North while Minnesota would now pay 3/1 odds.  Detroit is not listed at Bookmaker.com.  – Don Shapiro, Gambling911.com.