Florida Derby Payout Odds - 2023
Published on:
Apr/01/2023
One of the most important Kentucky Derby prep races, the Florida Derby, goes off Saturday April 1.  Forte is the odds-on favorite to win.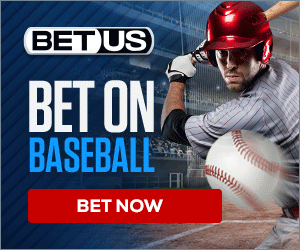 How Many Florida Derby Winners Have Gone on to Win the Kentucky Derby?
When you make your Kentucky Derby bets this year, consider the ultimate winner of this race.
The Florida Derby winner has gone on to be victorious in a sick two dozen Kentucky Derby races between the years 1953 and 2017.  It is a record that remains unequaled by any other Kentucky Derby prep race.
A Bit About the Florida Derby
Distance    1+1⁄8 miles (9 furlongs)
Surface    Dirt
Track    Left-handed
Qualification    Three-year-olds
Weight    122 lbs (55.3 kg)
Purse    $1,000,000[1]
Forte the Odds-on Favorite
Forte is listed as the 4-5 favorite but would likely be at even shorter odds if not for having to overcome the outside post.
"It's a tremendous disadvantage statistically and a shame post can play such a significant factor in such an important race," the colt's Hall of Fame trainer, Todd Pletcher, told the Daily Racing Form.
Forte is also the favorite to win the Kentucky Derby.
Odds to Win the Florida Derby (Afternoon)
Rot     To Win The 2023 Florida Derby     Moneyline
1     Jungfrau         +4000
2     West Coast Cowboy         +3500
3     Shaq Diesel         +9000
4     Mage         +700
5     Mr. Peeks         +3500
6     Nautical Star         +3000
7     Il Miracolo         +8000
8     Mr. Ripple         +2800
9     Cyclone Mischief         +1100
10     Fort Bragg         +550
11     Forte         -175
12     Dubyuhnell         +900
Odds to Win the 2023 Florida Derby (Morning)
2023 Florida Derby odds
Prg #    Horse    Odds   
1    Jungfrau    20-1   
2    West Coast Cowboy    20-1   
3    Shaq Diesel    30-1   
4    Mage    10-1   
5    Mr. Peeks    30-1   
6    Nautical Star    30-1   
7    Il Miracolo    30-1   
8    Mr. Ripple    30-1   
9    Cyclone Mischief    8-1   
10    Fort Bragg    5-1  
11    Forte    4-5   
12    Dubyuhnell    6-1   
Early Odds to Win the 2023 Kentucky Derby
Rot     To Win The 2023 Kentucky Derby     Moneyline
2     Forte         +270
6     National Treasure         +3500
13     Blazing Sevens         +3300
16     Instant Coffee         +1600
19     Verifying         +3200
31     Practical Move         +1000
34     Tapit Trice         +750
41     Victory Formation         +6000
45     Reincarnate         +2500
46     Kingsbarns         +1300
49     Rocket Can         +3300
50     Geaux Rocket Ride         +2600
51     Hit Show         +2800
53     Angel of Empire         +3300
54     Confidence Game         +3000
55     Red Route One         +2500
57     Raise Cain         +4000
58     Skinner         +4000
61     Classic Car Wash         +8000
63     Sun Thunder         +6500
64     Arctic Arrogance         +9500
65     Derma Sotagake         +2300
66     Major Dude         +4000
67     Mage         +5000
68     Scoobie Quando         +6300
- Don Shapiro, Gambling911.com