FanDuel Denies Gambling911 Story About Voided Bets
Published on:
Feb/07/2023
FanDuel sportsbook is denying a report by Gambling 911 that it violated its own policy concerning the voiding of player proposition bets.
Gambling 911 reported last week that FanDuel had violated its own official sports betting rules a week earlier when it voided proposition bets on an NBA player who played minimally in a game, but did not do so for another player in a similar situation.
Los Angeles Lakers player Antonio Davis, who had been out with a foot injury, came off the bench and scored 21 points in the Lakers 113 to 104 victory over the San Antonio Spurs.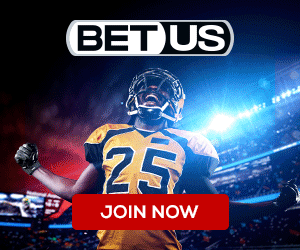 FanDuel voided prop bets on Davis though because he didn't start the game and played only about eight minutes.
A night later, Dallas Mavericks player Luka Doncic exited the game about three minutes into the first quarter of the Mavs' 99-95 win over the Phoenix Suns with an ankle injury and did not return.
Proposition bets involving Doncic were not voided by FanDuel, despite the fact that he did not play long enough to achieve any of his props.
The seemingly inconsistent way in which FanDuel handled the respective players' proposition bets had some sports bettors fuming on social media.
It appeared that FanDuel had violated its own policy concerning player proposition bets, and Gambling 911 duly reported that, even quoting from the FanDuel website where it stated in regard to player props: "All bets stand once a player takes the court, irrespective of game time played."
Gambling 911 contacted FanDuel for a comment on why it does not follow its own set policy, and has just heard back.
In a statement issued today by FanDuel to Gambling 911, spokesman Chris Jones said:
"We wanted to provide a response and some important clarification to your story, which we believe is misleading and incorrect. In your story, it claims FanDuel voided bets in violation of its own policy. This is incorrect.
"We did not void any bets. We opted to issue a bad beat refund. This meant refunding the customer's stake in the form of free bets.
"It does not mean voiding the original bet, but rather providing a separate free bet that matches the stake because we felt the circumstances were potentially unfair to customers.
"Whenever FanDuel does a bad beat refund, the original bet is still settled as a loser in accordance with our house rules—we don't void.
"Bad beat refunds are done at FanDuel's discretion in order to provide something back to customers as an acknowledgement of a hard luck situation.
"We apply free bets aligned to stake amounts for the impacted customers as a good will gesture and are under no obligation to do so. Your headline is inaccurate and implies we violated our own policy and voided bets when we did not.    
"We hope this clarifies your understanding of how we manage these type of situations. We also hope this response will allow for more accurate reporting moving forward."
By Tom Somach
Gambling 911 Chief Correspondent