FanDuel Hit With Huge $20 Million Loss on House-Made Parlay
Published on:
Sep/21/2023
If you bet on each team in the NFL kicking a field goal during the 1pm, 4:05 and 4:25 Eastern Time slates, you were part of the $20 million loss dealt to FanDuel over the weekend.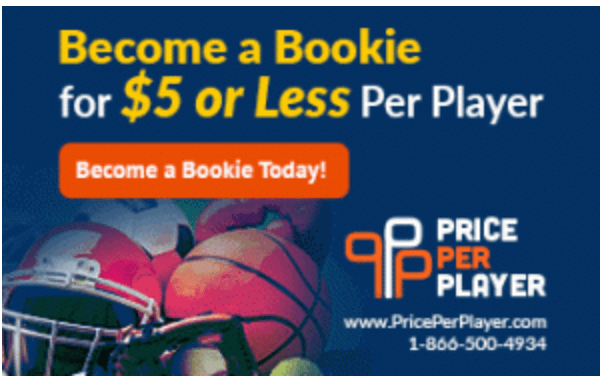 New York Jets kicker Adam Seibert put through the final FG on Sunday evening to seal the deal.
Other lesser funded companies may have struggled to pay, noted Joe Brennan, Jr, now chairperson of the newest US regulated mobile sportsbook Prime Sports.
He tweeted:
"Honestly see this as a big flex for @FanDuel. Took a loss that would have closed most shops, kept on going. If you're gonna be a "sports-Powerball" biz with the emphasis on parlays, better have the stones to hang in there on black-swan days."
FanDuel loves its parlays as players traditionally lose betting what is commonly referred to as a "sucker bet".
In this case, some sharp gamblers got in on the action, resulting in the near $20 million dollar loss.
According to the New York Post, one player made $318,300.
FanDuel priced their parlay at 100-1 odds compared to rival DraftKing, which offered the same parlay bet at 30-1 odds and therefore took less of a hit.
Players were not exactly shedding a tear for FanDuel following Sunday's massacre.
FanDuel may have lost the battle, but they will win the war.
Sal wrote:
"The $20 mil they lost will be more than made up for by the cash that floods in from bettors looking to repeat the luck this week's parlay bettors experienced with a black swan event."
John Jones theorized:
"Gamblers winning once is a while is the best advertising Fan Duel can get. How many casual on line gamblers will throw in more $$$ next week? We'll never know because the gambling houses only make these announcements when they pay out. They don't advertise when their pockets are flush with cash!"
Steve Seger offered a slightly more gloomy forecast of how this will all end in the long run.
"I see bankruptcy's , Evictions, foreclosures, Repoman , maxed out credit cards , rise in shoplifters , cars running out of gas , empty bank accounts, shut-off notices on Electric, gas, cable, internet, pawnshops getting richer, people not eating as much, EBT cards skyrocketing, divorces, and the worst one of them all; Single, and double suicides. Gambling can turn people's life upside down, and make the Undertakers rich."
- Jagajeet Chiba, Gambling911.com