FanDuel Continues to Kill It: Outshines the Competition Again
Published on:
Aug/12/2022
Parlays, synergies between its Daily Fantasy Sports product and sports betting along with a partnership deal with Pat McAfee and Turner Sports has helped FanDuel drive significant revenues for the second quarter of 2022.  FanDuel reported a $22 million adjusted EBITDA for the second quarter.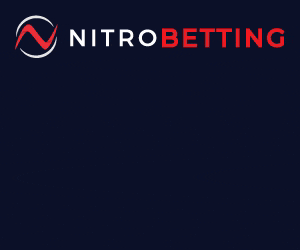 "Q2 profitability was a function of the player values [being] incredibly strong," CEO Amy Howe told Yahoo Finance Live. "And what we're seeing candidly coming out of the Super Bowl, is if you look at the relationship between our player values and customer acquisition costs, that formula was great."
More than 60% of FanDuel daily fantasy players in New York, New Jersey, Pennsylvania, West Virginia, Indiana and Iowa also have placed a bet with the FanDuel online sportsbook, per company report

— Ryan Butler (@ButlerBets) August 12, 2022
FanDuel parent company Flutter Entertainment cites its deals with Pat McAfee and Turner Sports as major player acquisition drivers; Flutter estimates FanDuel's cost per player acquisition remains below $300

— Ryan Butler (@ButlerBets) August 12, 2022
More than 80% of FanDuel bettors have played a "higher margin parlay product" such as a single-game parlay or FD's Same Game Parlay, according to a report from its parent company released earlier today

— Ryan Butler (@ButlerBets) August 12, 2022
FanDuel, to some extent, credits a pullback in New York State advertising.  Other companies, BetMGM in particular, have followed suit.  New York is widely considered the most lucrative market, but with a tax rate nearing 60%, it's also one of the most costly in which to operate.
With a 51% market share of gross gaming revenue among sportsbooks in states where the company operates, FanDuel has more than double the next closest competitor, according to a slide in the investor presentation.
"We've always been very efficient at how we bring customers onto the platform," Howe said. "We've always had a strong brand, one we've engaged with phenomenal talent like Pat McAfee. We have innovations with TNT and Turner. The NBA was a big part of Q2 this year. The acquisition engine is getting stronger for us everyday."
FanDuel represented 10% of parent company Flutter's revenue three years ago.  Today that number is 33%. Flutter also owns European mainstays like Paddy Power, Betfair, SpotsBet, SkyBetting and PokerStars.
- Aaron Goldstein, Gambling911.com