Fanatics Acquisition of PointsBet as Latter Feared "Hemorrhaging Money" in US
Published on:
May/15/2023
Fanatics, a company currently valued at $100 billion, is set to purchase PointsBet assets in a deal said to be worth $225 million.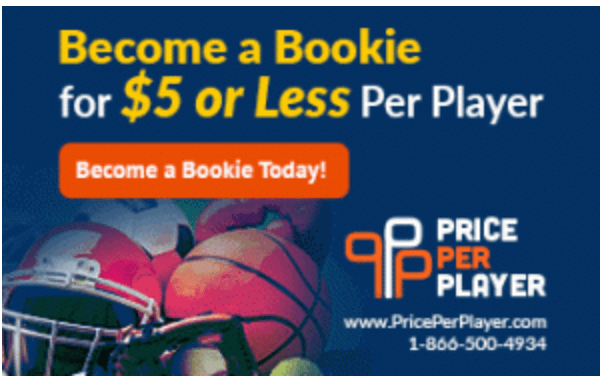 PointsBet acknowledged it could no longer compete in the US market.
"You had a situation [in 2018] where pretty much every online betting company in the world targeted that market," PointsBet chief executive Sam Swanell says.
"It is expensive, the cost of doing business there because it's a state-by-state market. You need scale."
The deal is subject to shareholder and regulatory approval.  PointsBet will offload its sportsbooks in 15 states it currently operates in.
Swanell further stated that PointsBet opted to sell to Fanatics because of the transaction's structure, which limits its haemorrhaging of money in the US.
PointsBet was forecast to lose between $115 million and $123 million in the second half of this year. Swanell says the company's losses will be capped at $US21 million until the transaction closes.
Writing was on the Wall
In recent weeks there has been a wave of bad press crashing down upon the industry.  The American Gaming Association (AGA) was finally forced to demand its members cease any betting partnerships with universities (PointsBet had two such deals).  Over the last two weeks, college teams and even Major League Soccer have found themselves in the middle of betting scandals.
Last week, the New York Times featured a scathing report on the state of the US regulated sports betting industry.
Maryland, Maine, Massachusetts, Ohio and Connecticut are in the process of enacting rules aimed at preventing deceptive marketing or promotions targeting underage bettors.
Maine is looking to allow advertisements only during live game broadcasts.  It's unclear how any of that will change things as DraftKings, BetMGM, FanDuel and Caesars still advertise their sportsbooks in states that have not yet legalized the activity, like Florida for instance. 
Maine also plans to prohibit advertisements that offer betting bonuses and ban the use of "cartoon characters, professional or Olympic athletes, celebrities or entertainers" in ads, according to the Times article.
New York and Massachusetts have enacted bans on advertisements targeting minors and college campuses. 
The Times report also cites instances of athletes being berated.
Chris Boucher, a forward for the N.B.A.'s Toronto Raptors, described on a podcast in March one of the hateful messages he received from a bettor. "I chose the wrong slave today," the person wrote to Mr. Boucher on social media after losing his bet.
Saudis Getting Into Sports Betting?
Fanatics foray into legalized sports betting may seem odd on the surface.  That's because a Saudi Arabia-backed fund owns a stake in the clothing apparel company.
The Saudi PIF (Public Investment Fund) – the same controversial fund that is underwriting the LIV Golf tour – has a stake in the PGA Tour Fan Shop, which itself is a white-labelled version of Fanatics.  The majority stakeholder, at 45%, is Saudi PIF, with 28% owned by SoftBank and 15% by Mubadala Investment Company (Govt of United Arab Emirates).
Just like in Utah, there are no state-licensed casinos, bookmakers or poker rooms allowed in the Saudi Kingdom. Unlike in Utah, punishment for illegal gambling in Saudi Arabia is six-month imprisonment, or longer, and potentially caning, 100 lashes potentially.
- Gilbert Horowitz, Gambling911.com