Early NFL Betting News for 2023
Published on:
May/09/2023
The 2023 NFL draft is over. Rookies are starting to make their first appearances with their new teams, who will also be looking to fill out their rosters over the next few weeks.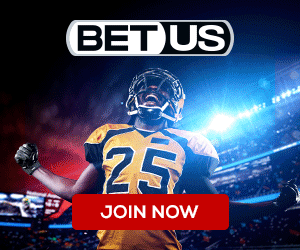 There aren't usually too many huge football stories in May, but that could change at any time. Here, there's always some news with the league, and no different now.
Schedule Out Thursday
Since the National Football League likes to make a big production out of everything, revealing the schedule (with a requisite sponsor) is no exception. It will be posted Thursday night, with leaks throughout the day.
Expect some marquee pairing to be divulged earlier, perhaps Wednesday. It's a big year overseas, with games in both London and Frankfurt.
The Buffalo Bills, Tennessee Titans, Jacksonville Jaguars, Kansas City Chiefs and New England Patriots are set to "host" international games next season.
While not every team is guaranteed a primetime game this season, some teams may be part of Thursday Night Football more than once.
We can't mention the defending champ Chiefs without noting their +650 favoritism to win the next title, according to Super Bowl LVIII odds.
Colts-Commanders Investigation?
Seems the Indianapolis Colts have asked the NFL to launch an investigation into possible tampering by the front office of the Washington Commanders. According to sources, Washington was believed to have contacted former Colt quarterback Andrew Luck last season.
Owner Jim Irsay initially made people aware of this complaint by firing off a series of late-night tweets. Luck retired in 2019, but has three more seasons on his contract with the Colts.
While under contract with Indy, thus no other team has a chance to sign him without compensation. While the Commanders acknowledged that they considered gauging Luck's interest last season, they didn't pursue it beyond an initial conversation.
The NFL has come down hard on "tampering" teams in past instances, usually costing them some money and/or draft picks. Whether this is in that category is to be decided by the league.
Washington didn't speak directly to Luck directly (according to the team), but tampering can occur through a third-party. This will be a story to watch over the next few weeks.
Lewan's "Bad" Surgery?
Attorneys who represent former Tennessee Titan Taylor Lewan have filed a lawsuit against Dr. James Andrews in a circuit court last week. Lewan is a three-time Pro Bowl tackle, but was surprisingly a February cut.
Lewan had some issues with a physical at the time of his release, convinced it was as a result of surgery performed by Dr. Andrews. The surgery in question (ACL tear) happened in 2020.
Lewan's lawsuit alleges that his pro career has been cut short, while leaving him with several other leg issues. Dr. Andrews is a renowned orthopedic surgeon, notably with baseball pitchers.
The injury initially occurred in October, 2020, with surgery was performed days after it. Lewan was able to return to the NFL the next season, but suffered another torn ACL last season.
Lewan is hoping to receive a jury trial, seeking damages in excess of $50,000. There wasn't a comment by Dr. Andrews.
In the early wagering, Tennessee is the 7-2 (+350) second choice to win the AFC South, as per NFL division odds.
- Don Shapiro, Gambling911.com