Eagles-Chiefs Super Bowl Rematch Betting Preview, Prop Bets
Published on:
Nov/19/2023
There is a lot to look forward to with the Monday Night Football game between the Philadelphia Eagles and Kansas City Chiefs.  This is the most wagered on NFL game of the week and seeing some of the more significant action of the season so far.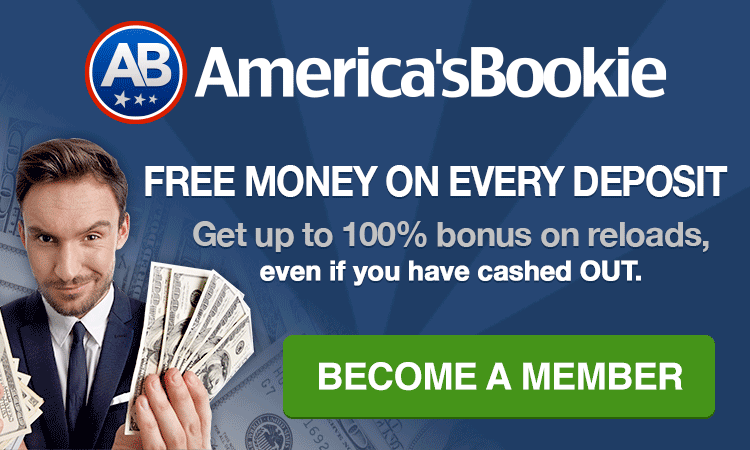 It's a rematch of the last Super Bowl, won by the Chiefs.  The final score was 38-35.  The line on this one, -2.5 KC.
Both teams come into this one holding the No. 1 seed in their respective conferences.
"Our job is to get prepared for this game," said Eagles coach Nick Sirianni.  "What happened in the past, happened in the past," Sirianni continued. "We'll learn from our mistakes. We'll get better from the things we did well. But I would be lying if I didn't say, 'Argh, if this would have happened or that would have happened,' once in a while. But we're not dwelling on it."
What happened in the past is that the Chiefs have gone 4-0 in the series dating back to 2013.  In addition to their three-point Super Bowl victory, Kansas City beat Philadelphia in 2021, 42-30.
Action is 60/40 going more heavy towards the Eagles.  The line had not dropped off the -2.5 in an effort to get more action on the Chiefs. 
We get a number of 3.27, which suggests the line is mostly accurate.  Lines on the money are hitting at a 79% clip for the favorites based on our model findings.  That bodes well for KC. 
Expert Predictions
Winners and Whiners brings up Philadelphia's top run defense.
"Philadelphia beat Dallas 28-23 in its last game despite being outgained 406-292. The Eagles managed just 3.3 yards per carry and 183 passing yards but made winning plays when it mattered.
"QB Jalen Hurts leads the Philly offense with 2,347 passing yards with a 68.9 completion percentage. He has 23 total touchdowns and eight interceptions this season."
The Chiefs defense is nothing to sneeze at either, Winners and Whiners points out.
"The Chiefs give up 15.9 points (2nd) and 288.2 total yards (4th) per game, including 176.0 passing yards (5th) and 112.2 rushing yards (17th). They have 31 sacks and five interceptions this season. Kansas City's opponents convert 36.5 percent of their third-down attempts (11th) and find the end zone on 54.1 percent of their red zone trips (17th)."
Dan Zangaro of NBC Sports:
"Even though the Chiefs' defense has been fantastic this season, I still think the Eagles will be able to put up points. I even think they'll be able to run the football. The problem is that I don't have a ton of confidence in the Eagles' defense shutting down the Mahomes-led Chiefs offense. This should be a close game. It could come down to the wire. On paper, I think the Eagles actually have more talent than the Chiefs but I'm going to give the edge to the home team."
Battle of the Quarterbacks - Passing Yard Props Totals
Chiefs starting quarterback Patrick Mahomes passing yards total came in at 285.5.
Mahomes completed 20-of-30 passes for 185 yards and two touchdowns in the Chiefs' 21-14, Week 9 win over the Dolphins.
Jalen Hurts number was posted at 236.5.
Hurts completed 17-of-23 attempts for 207 yards and two touchdowns in the Eagles' 28-23 Week 9 win against the Cowboys, adding ten rushes for 36 yards and a touchdown.
What's a Good Same Game Parlay for the Eagles-Chiefs Matchup
An example of one of the same game parlays being offered for the Monday Night Football game includes this:
Travis Kelce to have 100+ receiving yards , 1+ touchdowns and KC to Win     Moneyline
Yes         +400

A.J. Brown to have 100+ receiving yards , 6+ receptions and PHI to Win     Moneyline
Yes         +400
All wagers have action.
More Eagles-Chiefs Props
Head to Head
Most Receiving Yards: Skyy Moore (KC) vs A.J. Brown (PHI)
Most Receiving Yards: Travis Kelce (KC) vs A.J. Brown (PHI)
Most Receiving Yards: Rashee Rice (KC) vs A.J. Brown (PHI)
Most Receiving Yards: Travis Kelce (KC) vs DeVonta Smith (PHI)
Most Receiving Yards: Marquez Valdes-Scantling (KC) vs DeVonta Smith (PHI)
Most Receiving Yards: Justin Watson (KC) vs DeVonta Smith (PHI)
Most Receiving Yards: Rashee Rice (KC) vs DeVonta Smith (PHI)
Most Receiving Yards: Marquez Valdes-Scantling (KC) vs A.J. Brown (PHI)
Most Receiving Yards: Skyy Moore (KC) vs DeVonta Smith (PHI)
Most Receiving Yards: Justin Watson (KC) vs A.J. Brown (PHI)
Most Receptions: Rashee Rice (KC) vs A.J. Brown (PHI)
Most Receptions: Rashee Rice (KC) vs DeVonta Smith (PHI)
Most Passing Yards: Patrick Mahomes II (KC) vs Jalen Hurts (PHI)
Most Rushing Yards: Isiah Pacheco (KC) vs D'Andre Swift (PHI)
Most Rushing Yards: Isiah Pacheco (KC) vs Kenneth Gainwell (PHI)
Most Passing TDs: Patrick Mahomes II (KC) vs Jalen Hurts (PHI)
Most Receptions: DeVonta Smith (PHI) vs Travis Kelce (KC)
Most Receiving Yards: Kadarius Toney (KC) vs DeVonta Smith (PHI)
Most Receiving Yards: DeVonta Smith (PHI) vs Noah Gray (KC)
Most Pass Completions: Patrick Mahomes II (KC) vs Jalen Hurts (PHI)
Most Receptions: Justin Watson (KC) vs DeVonta Smith (PHI)
Most Receptions: Marquez Valdes-Scantling (KC) vs DeVonta Smith (PHI)
Most Receptions: Skyy Moore (KC) vs DeVonta Smith (PHI)
Most Receptions: Noah Gray (KC) vs DeVonta Smith (PHI)
Most Receptions: Kadarius Toney (KC) vs DeVonta Smith (PHI)
Most Receptions: Travis Kelce (KC) vs A.J. Brown (PHI)
Most Receiving Yards: A.J. Brown (PHI) vs Noah Gray (KC)
Margin of Victory
Eagles to win by 1-6 pts         +330
Eagles to win by 7-12 pts         +600
Eagles to win by 13-18 pts         +1100
Eagles to win by 19-24 pts         +2000
Eagles to win by 25-30 pts         +4000
Eagles to win by 31-36 pts         +7000
Eagles to win by 37-42 pts         +10000
Eagles to win by 43 or More pts         +11000
Chiefs to win by 1-6 pts         +290
Chiefs to win by 7-12 pts         +450
Chiefs to win by 13-18 pts         +650
Chiefs to win by 19-24 pts         +1200
Chiefs to win by 25-30 pts         +2200
Chiefs to win by 31-36 pts         +4000
Chiefs to win by 37-42 pts         +7000
Chiefs to win by 43 or More pts         +10000
Tie         +5000
- Mary Montgomery, Gambling911.com