Doc Rivers Pays Out $700 to be Named Next Suns Head Coach
Published on:
May/24/2023
BetOnline had Nick Nurse as the 2-1 favorite to be named the next Phoenix Suns head coach, but Doc Rivers is said to be very much in the running with a payout potential of $700 for every $100 bet.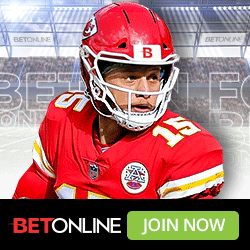 Suns Next Head Coach             
Nick Nurse                    2-1
Kevin Young                  5-2
Mike Budenholzer         3-1
Tyronn Lue                   4-1
Doc Rivers                    7-1
Frank Vogel                  12-1
Sam Cassel                    12-1
Steve Nash                   14-1
Kevin Atkinson              16-1
Jordi Fernandez            18-1
Tom Izzo                       18-1
Stephen Silas                20-1
Scott Brooks                 25-1
Becky Hammon             33-1
Charles Barkley             500-1
What Reports Are Suggesting as to Who Will Be Named Next Suns Head Coach
Doc Rivers, Nick Nurse are among the final 4 to interview for the vacant Suns job, according to Adrian Wojnarowski, Senior NBA Insider of ESPN.
Suns associate head coach Kevin Young and Sacramento Kings associate head coach Jordi Fernandez are the other two.  Young had the second shortest odds at 5-2 while Fernandez would offer up the biggest pay day at $1800 on a $100 bet.
Nurse is one of three finalists in Milwaukee, according to reports.   His stint in Toronto included an NBA championship title in 2019.
Rivers was let go by the 76ers after posting a 154-82 (.653) record in his three seasons.  This included 54 victories in 2022-23 -- the franchise's most since 2000-01.  Rivers previously coached the Celtics to the 2008 championship and 2010 finals.
Fernandez played a pivotal role as associate head coach with the Sacramento Kings under NBA Coach of the Year Mike Brown in 2022.  The Kings made it into the Playoffs for the first time in 17 seasons.
According to Chris Haynes of TNT and Bleacher Report, Phoenix is also said to be considering Mike Budenholzer.  He had the third shortest odds at BetOnline.
The Suns fired Monty Williams after the Suns lost in the Western Conference semifinals.
- Don Shapiro, Gambling911.com