Naples, Florida resident Daniel Cates has just won the $50,000 Poker Players Championship and its $1,449,103 top prize.
Cates, also known as "Jungleman12",  live career earnings now top just under $12 million.
This represents back-to-back victories for Cates with this event.  It is also his second World Series of Poker bracelet.
Cates beat Brazilian Yuri Dzivielevski heads-up.  Dzivielevski was seeking his third WSOP bracelet, but did manage to walk away with a cool $895,614.
Tamas Lendvai Wins Event #57: $600 Deep Stack Championship No-Limit Hold'em ($299,464)
Hungary's Lendvai defeated German Frank Reichel in heads-up play to capture the bracelet at the $600 Deep Stack Championship No-Limit Hold'em, one of three WSOP events concluding on Friday.
Lendvai is now up $2,461,788 in live tournament career winnings.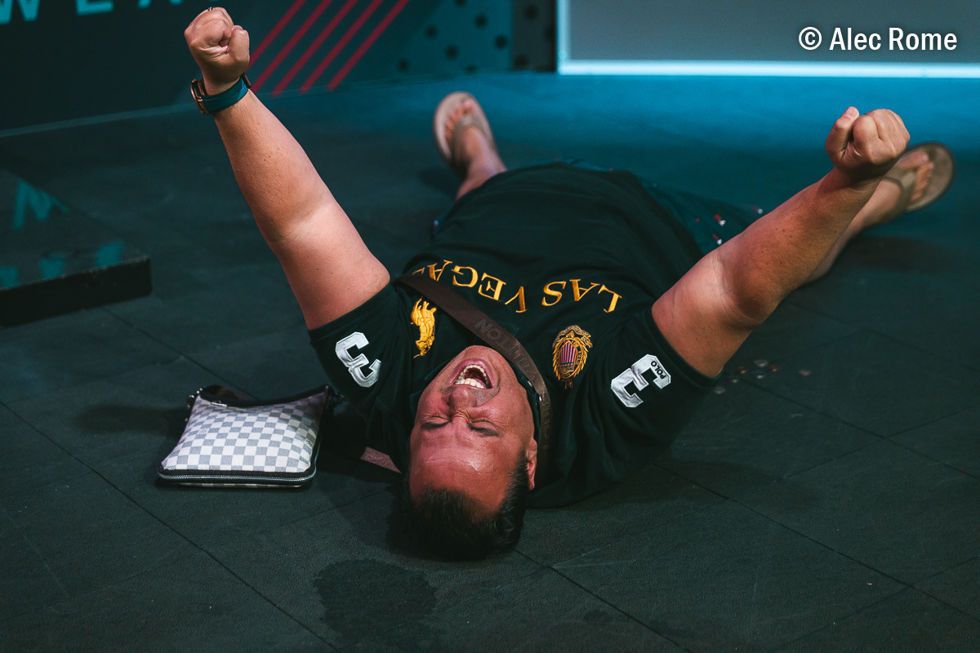 "Since I've been playing poker I've been dreaming about this moment so what can I say… It means the world. It means everything and more for me and for my family." He went on to give more context behind why his reaction was as emotional as it was, "I did this for my dad, who's battling cancer now. Dad, let's do it."
Shota Nakanishi Wins Event #60: $10,000 Short Deck No-Limit Hold'em for $277,212
Japan is well represented in this year's World Series of Poker with Shota Nakanishi's big bracelet win.
"I play lots of short deck, many times," Nakanishi said after his victory. "I've been playing online for three years. I also enjoy no-limit hold'em and sometimes pot-limit Omaha."
He had a large backing of Japanese supporters on the rail and they burst into cheers on the final hand of the day.
"I'm so happy! Very happy right now," Nakanishi said with his supporters surrounding him. "I'll play the Main Event, yes," Nakanishi confirmed he will be sticking around Las Vegas for the Main Event but likely won't be playing anything else until next year. He also noted that his big plans for the quarter-million payday will be putting the money into the bank for the future."
He is now up $292,441 in live career earnings.
Did You Hear?
Online poker is coming to BetAdrian soon!  Visit their site for details and be sure to claim your 150% welcome bonus.
Upcoming WSOP Events
July
Friday 1
World Series of Poker
Event #56: $50,000 Poker Players Championship 6-Handed Results
Event #57: $600 Deepstack Championship No-Limit Hold'em Results
Event #60: $10,000 Short Deck No-Limit Hold'em Results
Event #59: $1,000 SUPER SENIORS No-Limit Hold'em (Ends Friday)
Event #61: $1,000 LADIES No-Limit Hold'em Championship (Ends Saturday)
Event #63: $10,000 Pot-Limit Omaha Hi-Lo 8 or Better Championship (8-Handed) (Ends Saturday)
Event #67: $10,000 Super Turbo Bounty No-Limit Hold'em (freezeout) (Ends Saturday)
Event #66: $1,000 MINI Main Event No-Limit Hold'em (freezeout) (Ends Sunday)
Saturday 2
Event #59: $1,000 SUPER SENIORS No-Limit Hold'em Results
Event #61: $1,000 LADIES No-Limit Hold'em Championship (Ends Saturday)
Event #63: $10,000 Pot-Limit Omaha Hi-Lo 8 or Better Championship (8-Handed) (Ends Saturday)
Event #67: $10,000 Super Turbo Bounty No-Limit Hold'em (freezeout) (Ends Saturday)
Event #66: $1,000 MINI Main Event No-Limit Hold'em (freezeout) (Ends Sunday)
Event #69: $10,000 Pot-Limit Omaha 8-Handed Championship  (Ends Tuesday)
Event #68: $1,000 Million Dollar Bounty No-Limit Hold'em - (Ends Wednesday)
Sunday 3
Event #61: $1,000 LADIES No-Limit Hold'em Championship Results
Event #63: $10,000 Pot-Limit Omaha Hi-Lo 8 or Better Championship (8-Handed) Results
Event #67: $10,000 Super Turbo Bounty No-Limit Hold'em (freezeout) Results
Event #66: $1,000 MINI Main Event No-Limit Hold'em (freezeout) (Ends Sunday)
Event #69: $10,000 Pot-Limit Omaha 8-Handed Championship  (Ends Tuesday)
Event #68: $1,000 Million Dollar Bounty No-Limit Hold'em - (Ends Wednesday)
Event #68: $1,000 Million Dollar Bounty No-Limit Hold'em - Flight B (Ends Thursday)
Event #70: $10,000 MAIN EVENT No-Limit Hold'em World Championship (Ends Saturday July 16)
- Ace King, Gambling911.com