Damian Lillard Trade to Bucks Pays $1800 at BetOnline
Published on:
Sep/27/2023
The Portland Trail Blazers are trading guard Damian Lillard to play to alongside Giannis Antetokounmpo with the Milwaukee Bucks as part of a three-team deal that also includes the Phoenix Suns, sources told ESPN's Adrian Wojnarowski on Wednesday.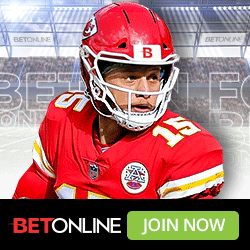 The Bucks pay $1800 for every $100 bet at BetOnline.
Interestingly, there were seven teams with shorter odds to land Lillard as of 24 hours ago.
Boston Celtics                           2/1                  
Philadelphia 76ers                     3/1                  
Toronto Raptors                        4/1                  
Brooklyn Nets                           5/1                  
New York Knicks                        6/1                  
Atlanta Hawks                           16/1                
Chicago Bulls                            16/1 
Portland will receive Jrue Holiday, Deandre Ayton, Toumani Camara, Milwaukee's 2029 unprotected first-round draft pick, and unprotected Milwaukee swap rights in 2028 and 2030, sources told Wojnarowski.
The Suns will receive Jusuf Nurkic, Grayson Allen, Nassir Little and Keon Johnson, sources told Wojnarowski.
Other NBA player next team odds can be found below.
James Harden Next Team                                            
Los Angeles Clippers                  2/5                   (-250)
Chicago Bulls                            6/1                  
Houston Rockets                       7/1                  
New York Knicks                        9/1                  
Miami Heat                               10/1                
Atlanta Hawks                           14/1                
Dallas Mavericks                       14/1                
New Orleans Pelicans                16/1                
Toronto Raptors                        18/1                
Memphis Grizzlies                     20/1                
San Antonio Spurs                     25/1                
Zach LaVine Next Team                                   
Portland Trail Blazers                2/1                  
Philadelphia 76ers                     3/1                  
Miami Heat                               4/1                  
New York Knicks                        5/1                  
Brooklyn Nets                           7/1                  
Dallas Mavericks                       8/1                  
Atlanta Hawks                           12/1                
LA Lakers                                  14/1                
Denver Nuggets                        16/1                
Golden State Warriors               16/1                
Oklahoma City Thunder             18/1                
Washington Wizards                 18/1                
Toronto Raptors                        20/1                
Zion Williamson Next Team                                         
Portland Trail Blazers                2/1                  
Houston Rockets                       5/2                  
Charlotte Hornets                     3/1                  
New York Knicks                        4/1                  
Utah Jazz                                  7/1                  
Minnesota Timberwolves          8/1                  
Oklahoma City Thunder             10/1                
Golden State Warriors               12/1                
Orlando Magic                          14/1    
- Tyrone Black, Gambling911.com