Chicago Summer Events to Bet On: City Gears Up for First Ever NASCAR Street Race
Published on:
May/31/2023
Chicago is about to get crazy this summer (2023).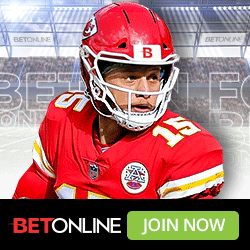 The Windy City will be welcoming its first ever highly anticipated Street Race Weekend in July.
Locals we've spoken to while Gambling911 is here worry about the lack of transportation and the mess this event is going to create starting as early as the first week in June.
"The City of Chicago has been working with NASCAR in the planning and execution of the race to minimize disruptions to residents and visitors while making it a safe event for everyone," said Rich Guidice, Executive Director of the Office of Emergency Management and Communications (OEMC). "Safety is our top priority, and we will help monitor all race activity leading up to the event, through the race weekend, and following the event to help coordinate city resources and expectations."
"This is not good for us," one resident tells Gambling911.com.  "It's going to be difficult to get around getting to work."
And what about those hotel prices?
The last few days of May have not been bad but next week?  The average price for a hotel was ranging somewhere in the neighborhood of $500 per night.   That's thanks in no small part to rre-race activity beginning Friday, June 2.
Bets on the NASCAR Street Race and, quite possibly, the United States Sail Grand Prix should be available courtesy of BetOnline. 
Beginning in July, the Major League Rugby Championship kicks off and, yes, there will be wagering. 
On August 2, 2023 Chicago plays host to Chelsea vs. Dortmund.

The Gambling911.com office this week
- Don Shapiro, Gambling911.com