Breaking News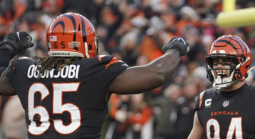 Betting on this year's NFL Playoffs is possible from the great state of Ohio using BetUS.
Bookies use the latest technology to process bets fast and provide gamblers with a thrilling betting experience. In addition, they often upgrade their software to keep up with the increasing demand for interesting games and extra betting markets. The software has different functionalities and system requirements. Listed here are the six best sports betting software. 
Utilizing a Pay Per Head software platform, most industry experts agree you will need in the neighborhood of $10,000 in reserve for a relatively small operation of up to 10 players.